When reading the latest edition of
Lula
magazine, I was most taken with the Strawberry Shortcake theme running through the magazine. The Raspberry Tart cover was my favourite, my eye immediately caught by Sonia Rykiel's noticeable style.
After reading the interview with Strawberry Shortcake creator, Muriel Fahrion, I couldn't help but research a little further into this cute little character. I managed to find one of the little miniatures on Ebay and have given her her own Lula photoshoot too!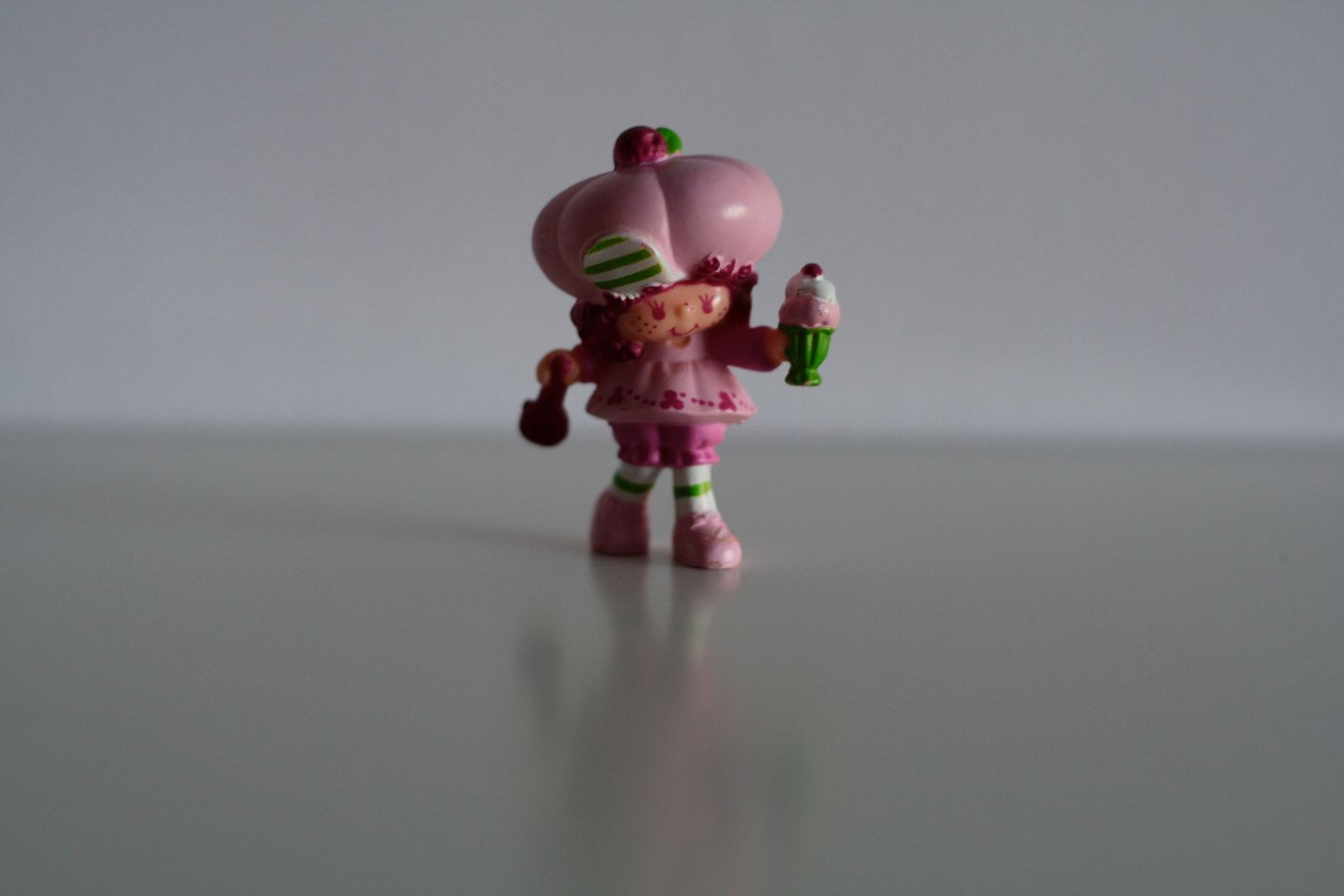 The original design of Strawberry Shortcake and her cat Custard were made in 1977, while Fahrion worked at American Greetings Cards. The Strawberry Shortcake line of characters each had their own fruity or dessert-themed name with clothing to match, and they each had a dessert or fruit named pet. Like the Strawberry Shortcake doll, all the other characters dolls' had hair scented to match their dessert theme. The characters lived and played in a magical world known as Strawberryland.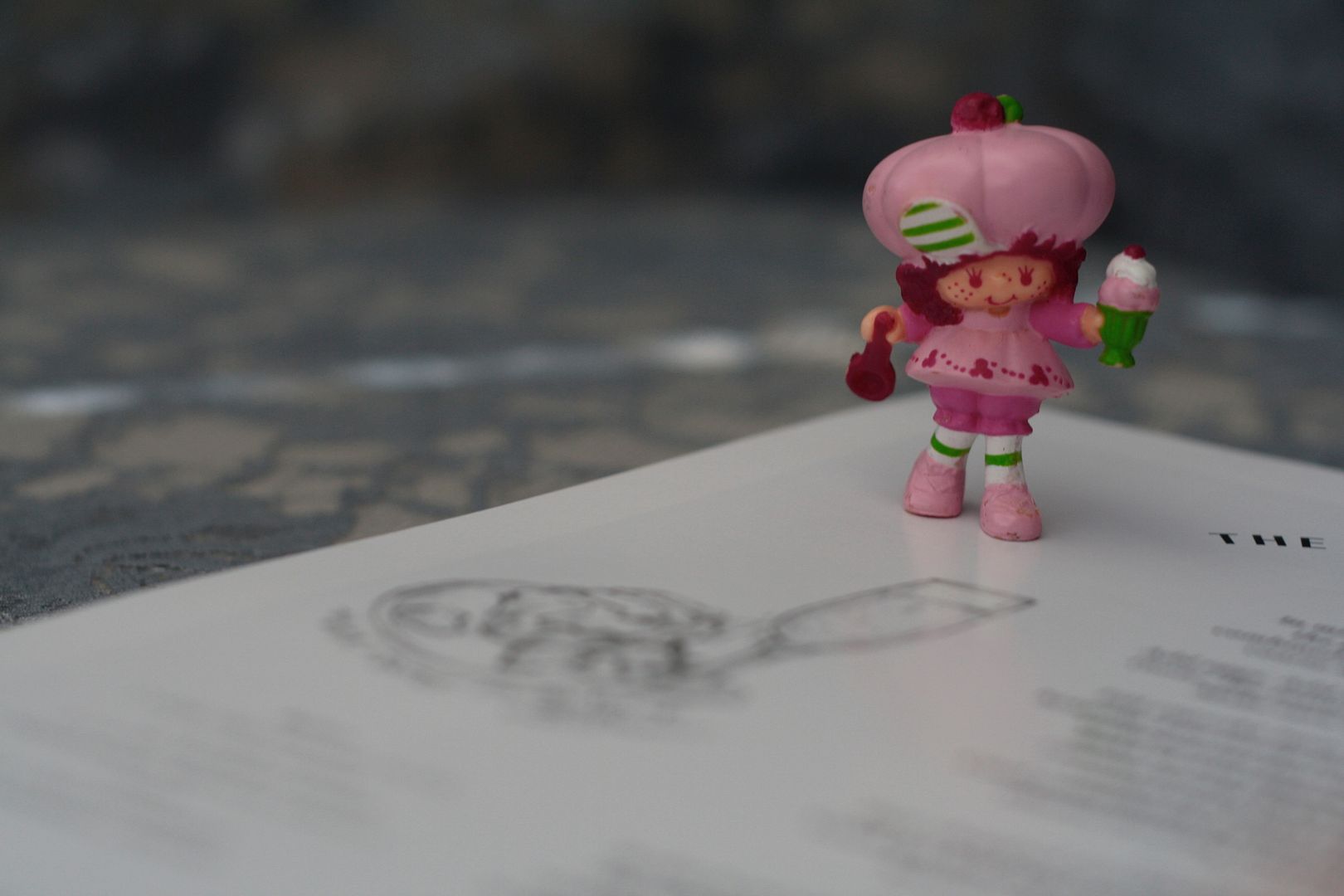 Raspberry Tart was first introduced in 1979. There are two regular versions of her. The first is the first issue and the second is the second issue with Rhubarb Monkey. She was also made into a rag doll and a Sweet Sleeper. In 1991 she was reissued with a few of the other dolls. She also has four regular miniatures and one deluxe miniature. Rhubarb Monkey was also made into a plush pet and is very rare. She is one of the few girl dolls not wearing a dress and her shoes vary widely in colour from almost white to a deep pink.
The poor girl has since had her name changed to Raspberry Torte due to modern unfavourable connotations. The version I bought from Ebay is Raspberry and Tasty Sundae - "Raspberry Sundaes are berry yummy".