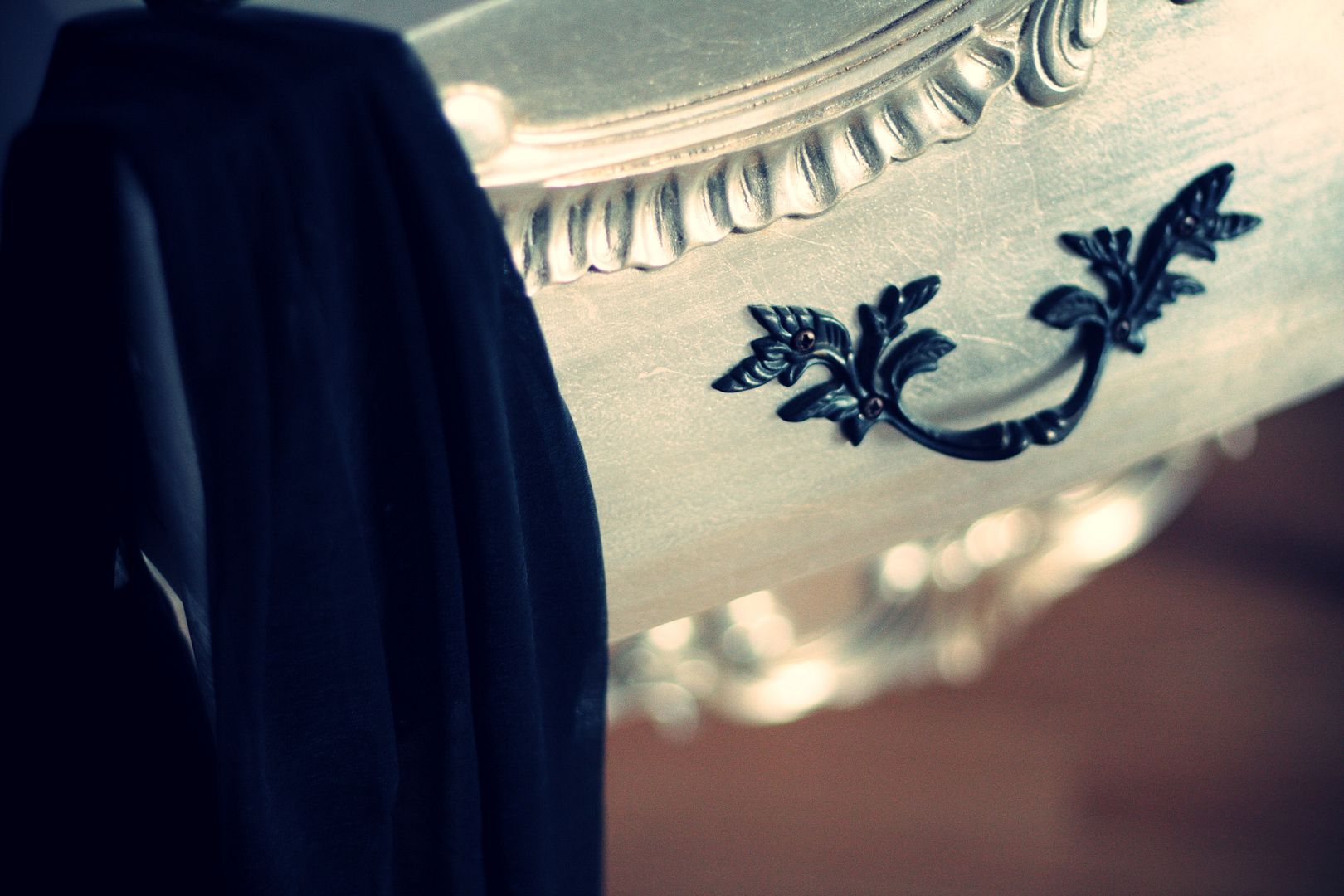 Kelly green is such a beautiful colour I think, so vivid and vibrant, a colour I really love and yet own very little of. Another of the vintage dresses I bought recently, it is the only vintage dress I own which I have not hemmed shorter. This dress wasn't as long as they usually are, so after a couple of wears I decided to keep it to it's original length.
Skirt and dress length has been so important over the years, signifying the decade of it's origin. This dress, despite being from around the 1980's I think, makes me think more of the 1940's with the knee length and puff sleeves.
Such a glamorous and dressy decade, my Tabio back seam tights, vintage marcasite ring and Blue Inc flower shoe boots are very in keeping with the time. As well as red lips and nails courtesy of Chanel of course.