Sunday afternoon tea-time holds significant childhood memories for me. Each Sunday, my nanna would invite the whole family to her home for afternoon tea.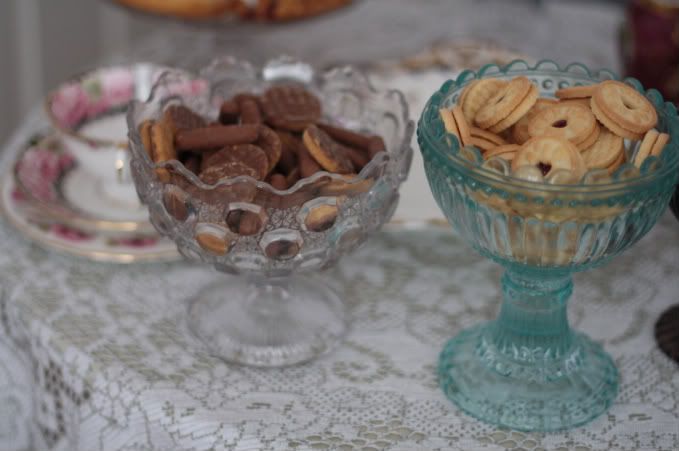 She lived in the same street as us, so I remember very well skipping there and back with my dad whistling the theme tune from Laurel & Hardy (don't ask me why!)
She would have a six seater dining table (although there were many more people to seat than that) literally covered with delicious dishes. Triffles, lemon meringue pie, chocolate cake, walnut cake. The list goes on, although I wasn't much of an eater when I was a little girl so I don't remember too much on the exact details.
But I do remember very well this Sunday ritual, usually with Ski Sunday and Bullseye playing along on the TV in the background.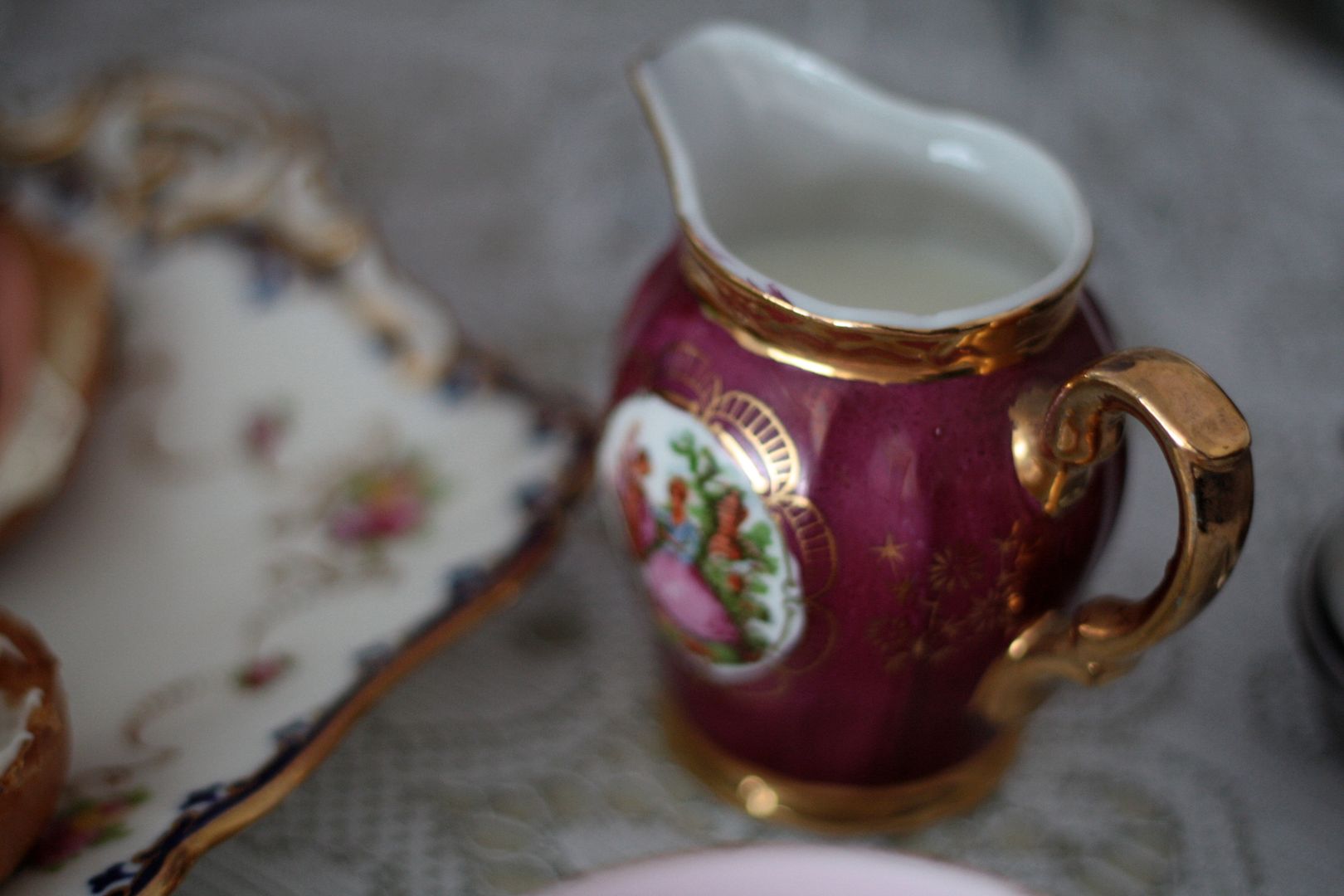 It is only now as an adult I can appreciate the astounding effort that went into these teas. Nanna baked everything herself from scratch and had done so for many years. As well as bringing up five children, she worked some part of her life in a clothing factory, knitting and sewing many garments - and not having many of the modern commodities we now take for granted.
I'm tired after baking just one dish, I really don't know how she did it and what's more appeared to enjoy every minute of it.
Yesterday, I decided to hold an afternoon tea of my own (admittedly on a much smaller scale) and invited my good friend to my home for some cakes and conversation.
I used my new-old mismatched china that I have been acquiring recently, I think this gave the tea true granny-appeal.
Sadly, she is no longer alive but sometimes a member of the family will host what is known in our family as a 'Betty's Tea' (that was her name)... I would like to hope that this too would qualify.