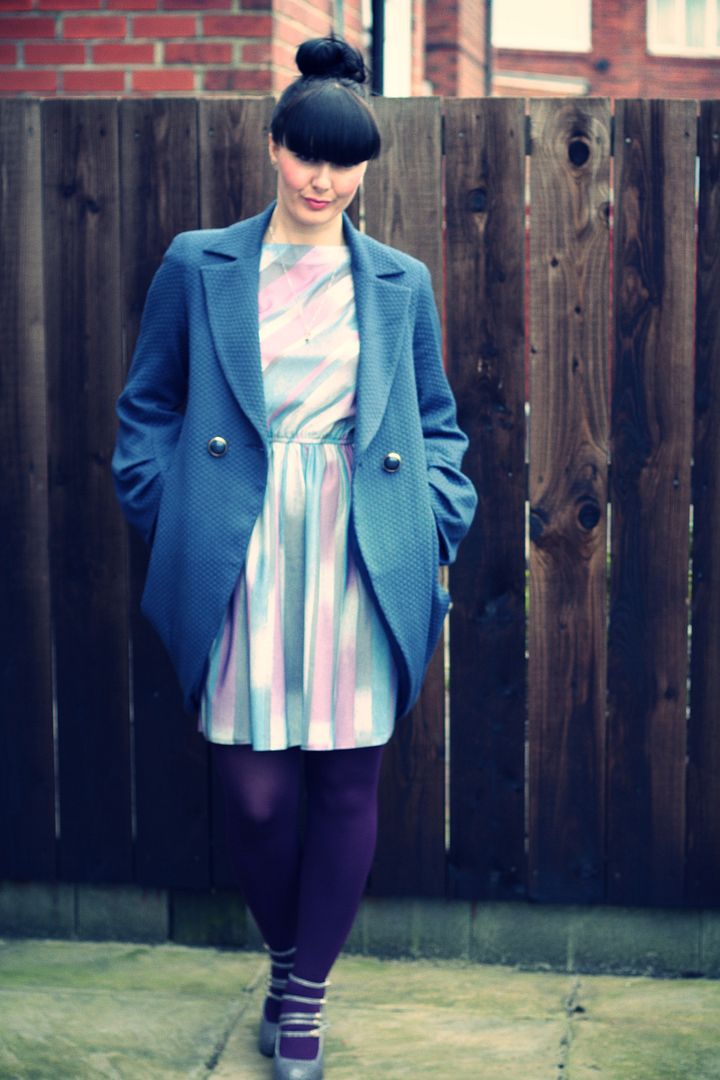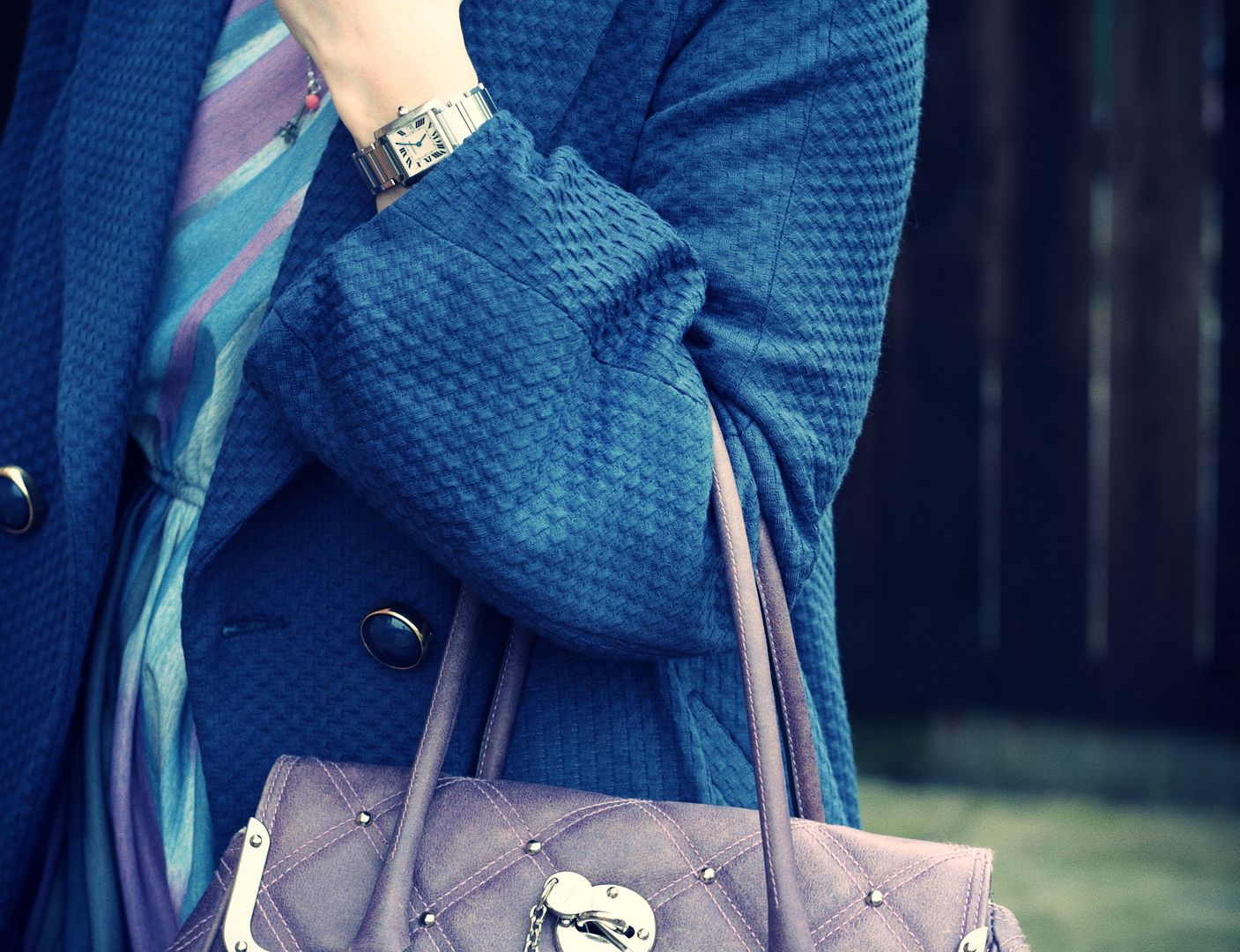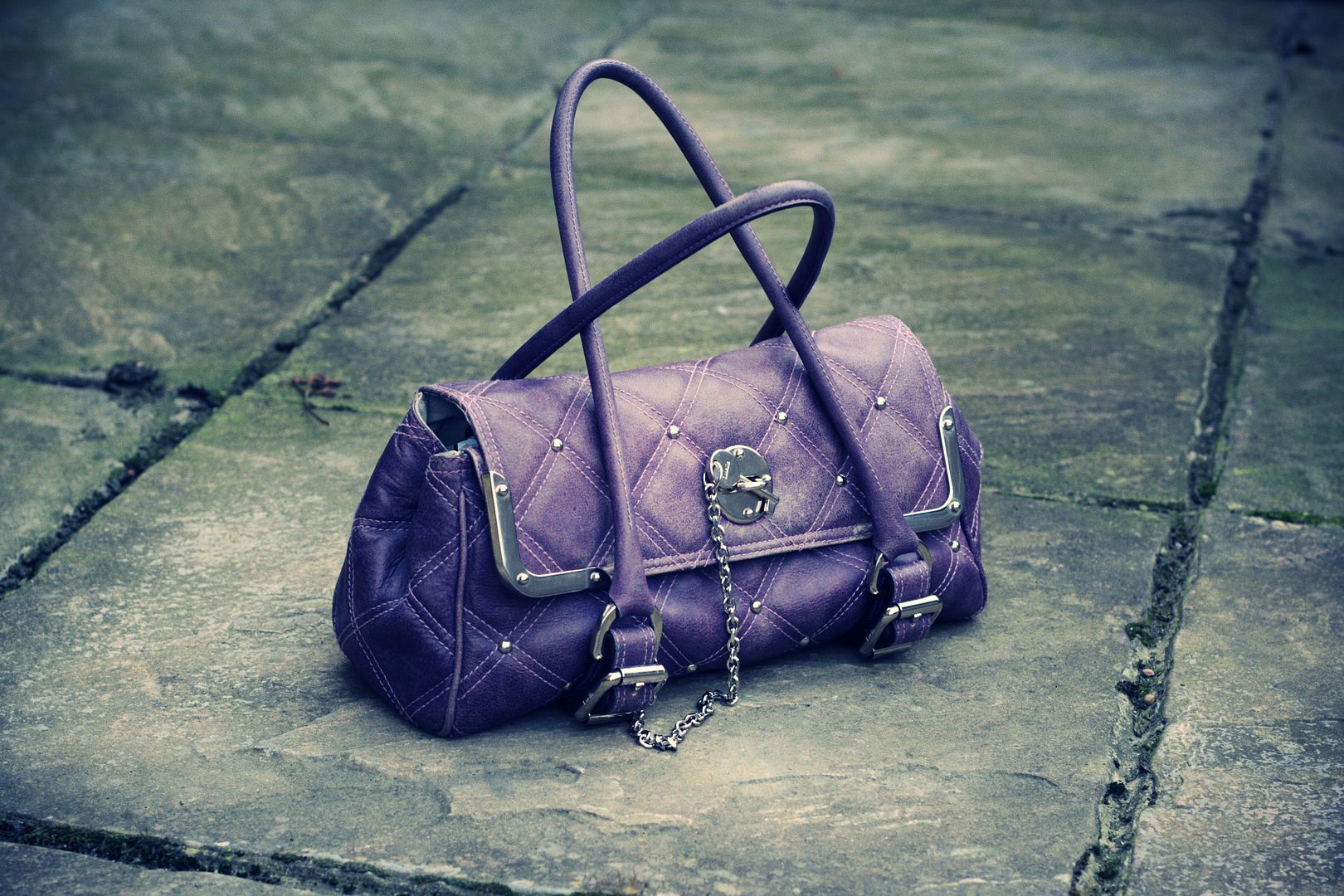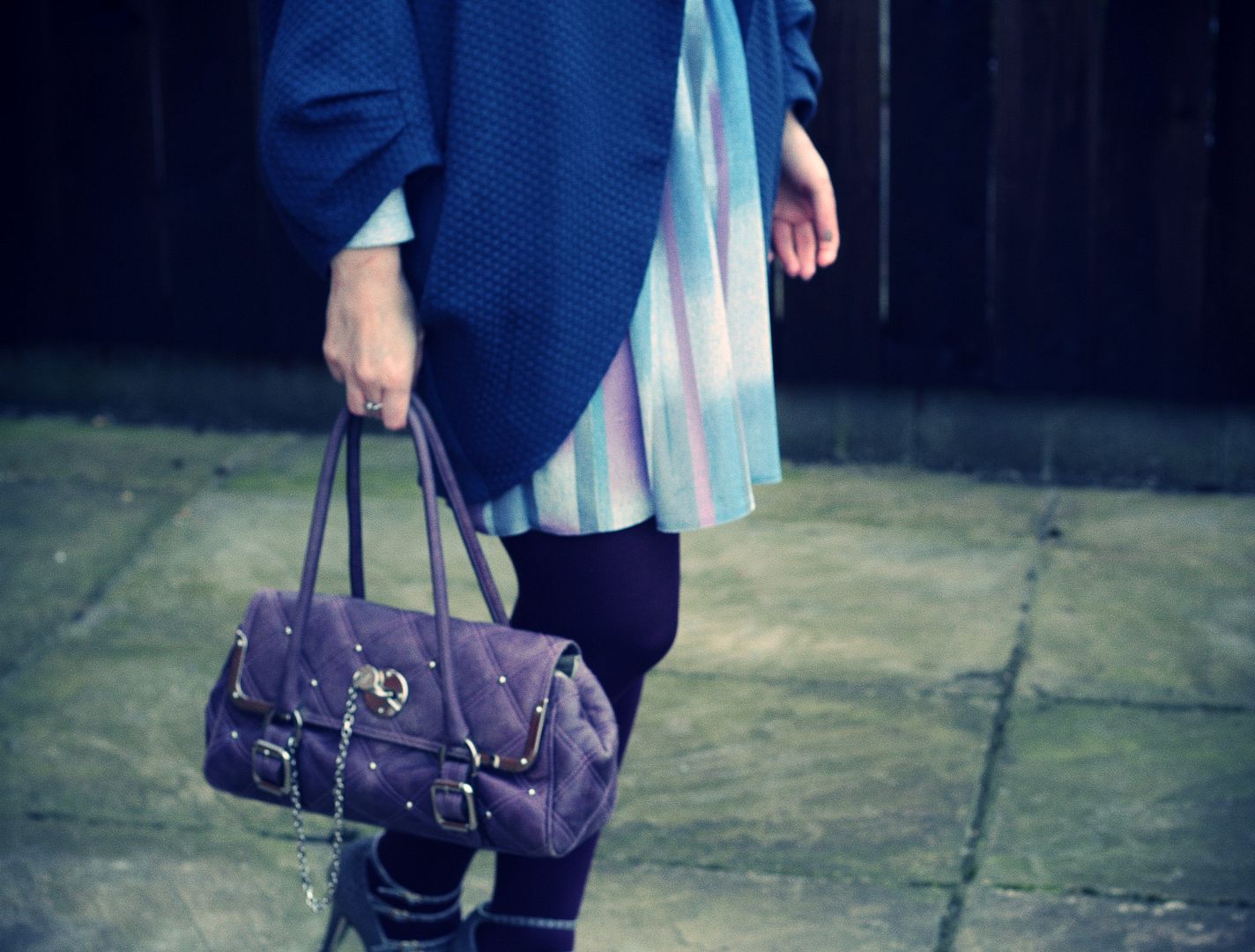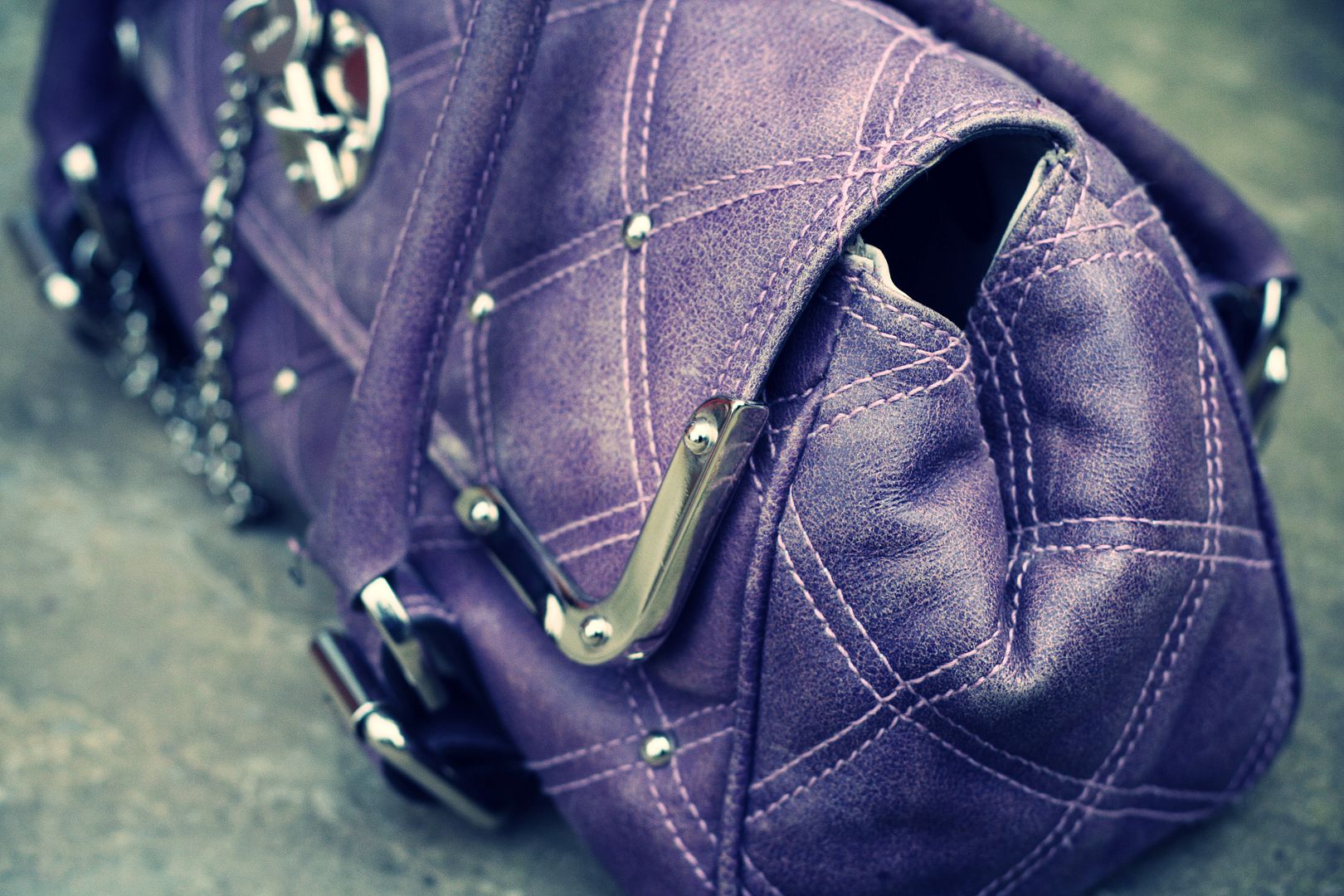 ASOS coat ❖ Covert Candy vintage dress ❖ Tabio purple 110 dernier tights ❖ Top Shop lilac strappy shoes ❖ Luella lilac bag ❖ RJ Charms at Etsy Eiffel Tower necklace ❖ Cartier watch
As much as I love reading style magazines, blogs and looking for inspiration from pretty much anywhere I can find it, still I am not one for taking another's look. However, when I saw this coat on Betty, it screamed my name.
The style of this coat is so to my taste. Not only have I been looking for a blue coat for what seems like an age, but the voluminous style, simple buttons and length, made it exactly what I had been looking for. And at a great price.
I would probably style it in much the same way as Betty too but I also thought the coat complimented the pastel shades in this vintage dress.