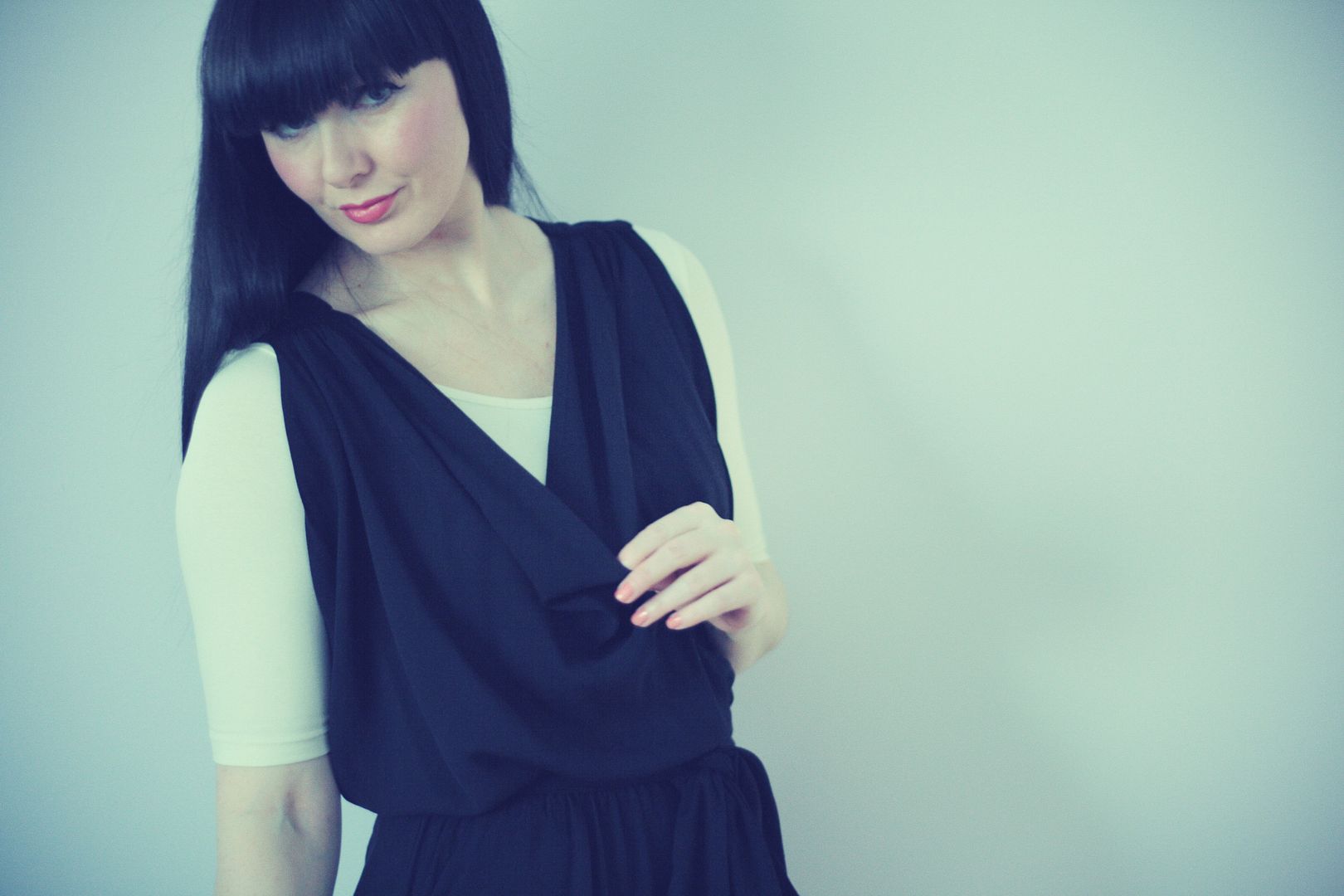 This jumpsuit I have presented on here before, in the blog's early days, so I have had it for a little while although I haven't worn it for a long time. In truth, it has laid unironed in the bottom of the basket for longer than I wish to admit.
But I got to thinking that I love the jumpsuit as an item of clothing and in fact would like to own more, as I think it can be a very versatile garment. I have only ever worn this as an evening piece but was keen to get more wear out of it so started to look at other ways it could be worn as a daytime outfit.
I did end up changing nearly everything before I went out - the coat, the shoes and a different colour bodysuit. Everything apart from the jumpsuit itself. I will show you that look too one day.
Top Shop jumpsuit, cream bodysuit, oversized coat, platform shoes ❖ Tabio bow socks ❖ Chanel handbag