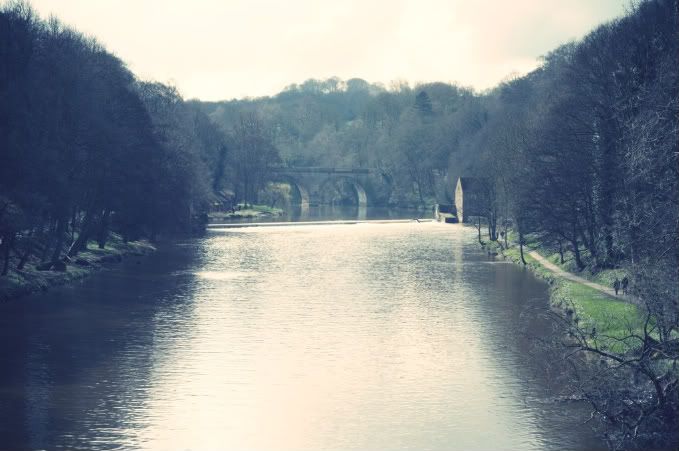 The university city of Durham is probably best known for it's famous cathedral, based in the North East of England. It has lots of quirky cobbled streets with beautiful buildings, nice cafes and of course a few little shops to look around too. Here's what I saw...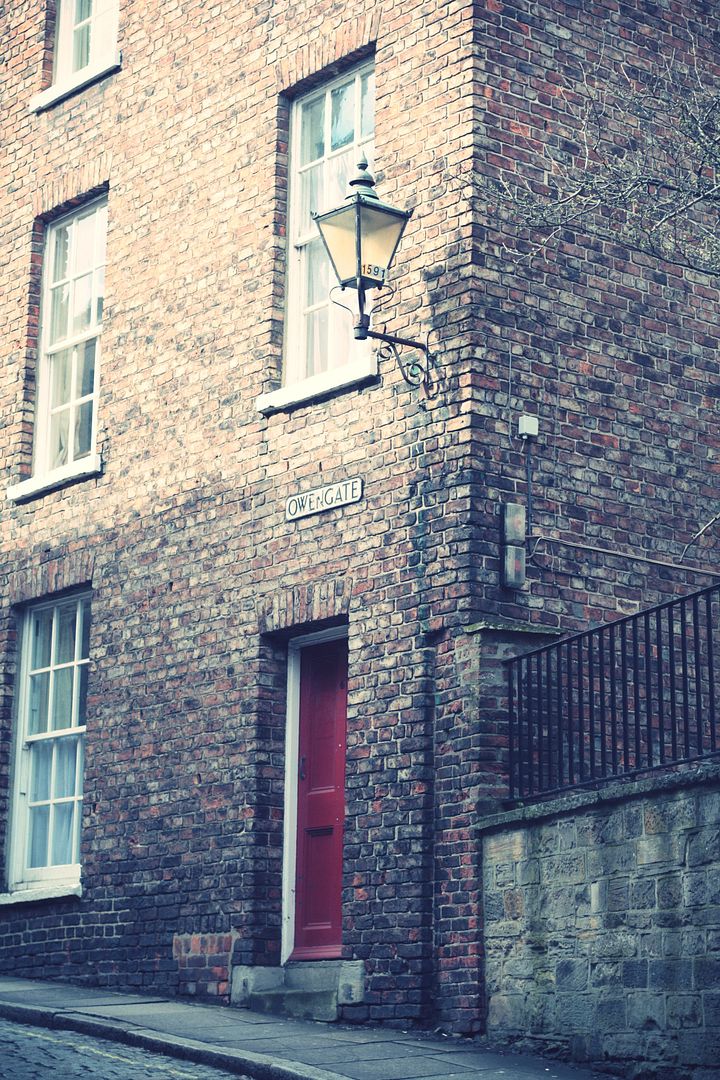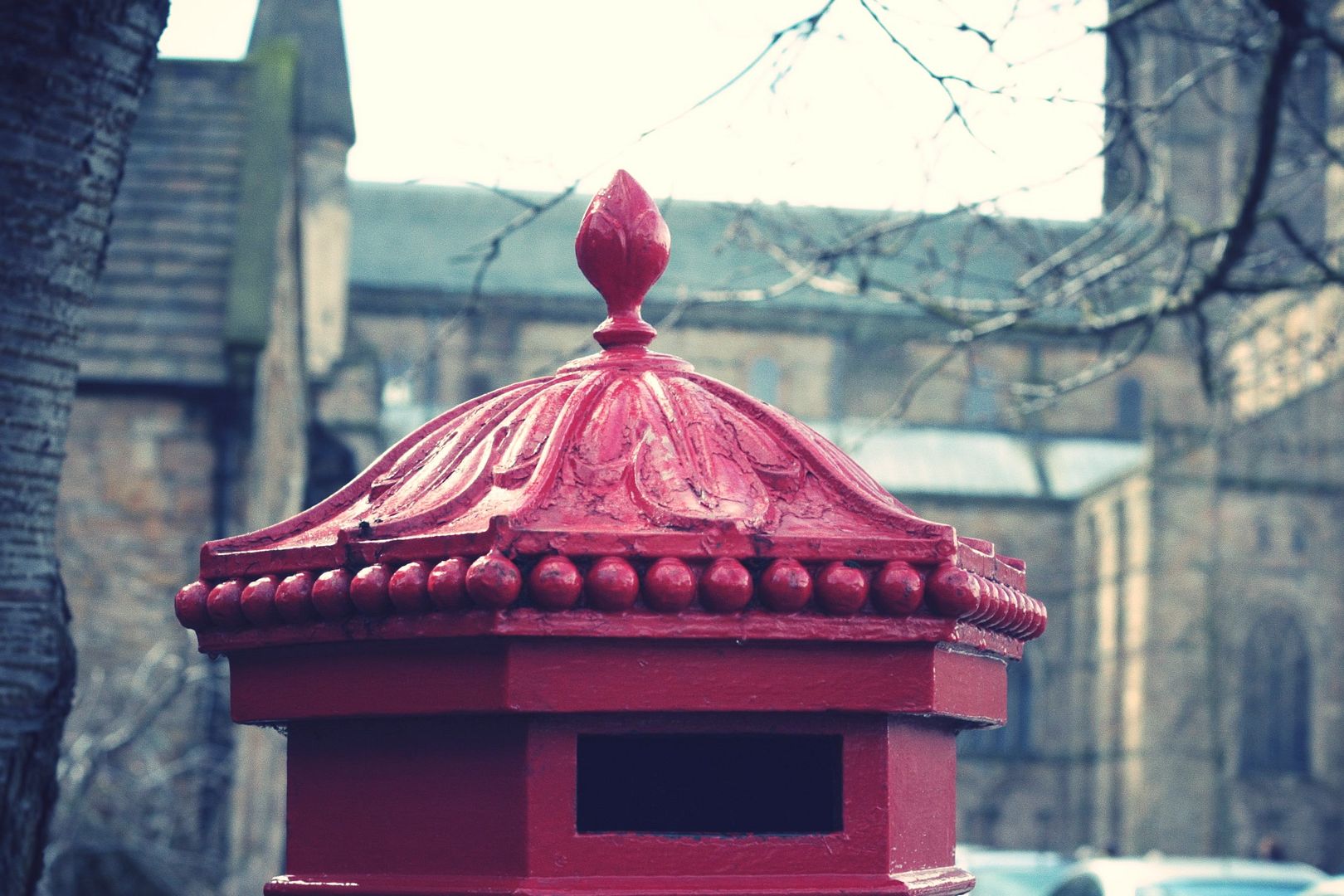 This little courtyard reminded me of
The Secret Garden
, look through the square in the gate into another world.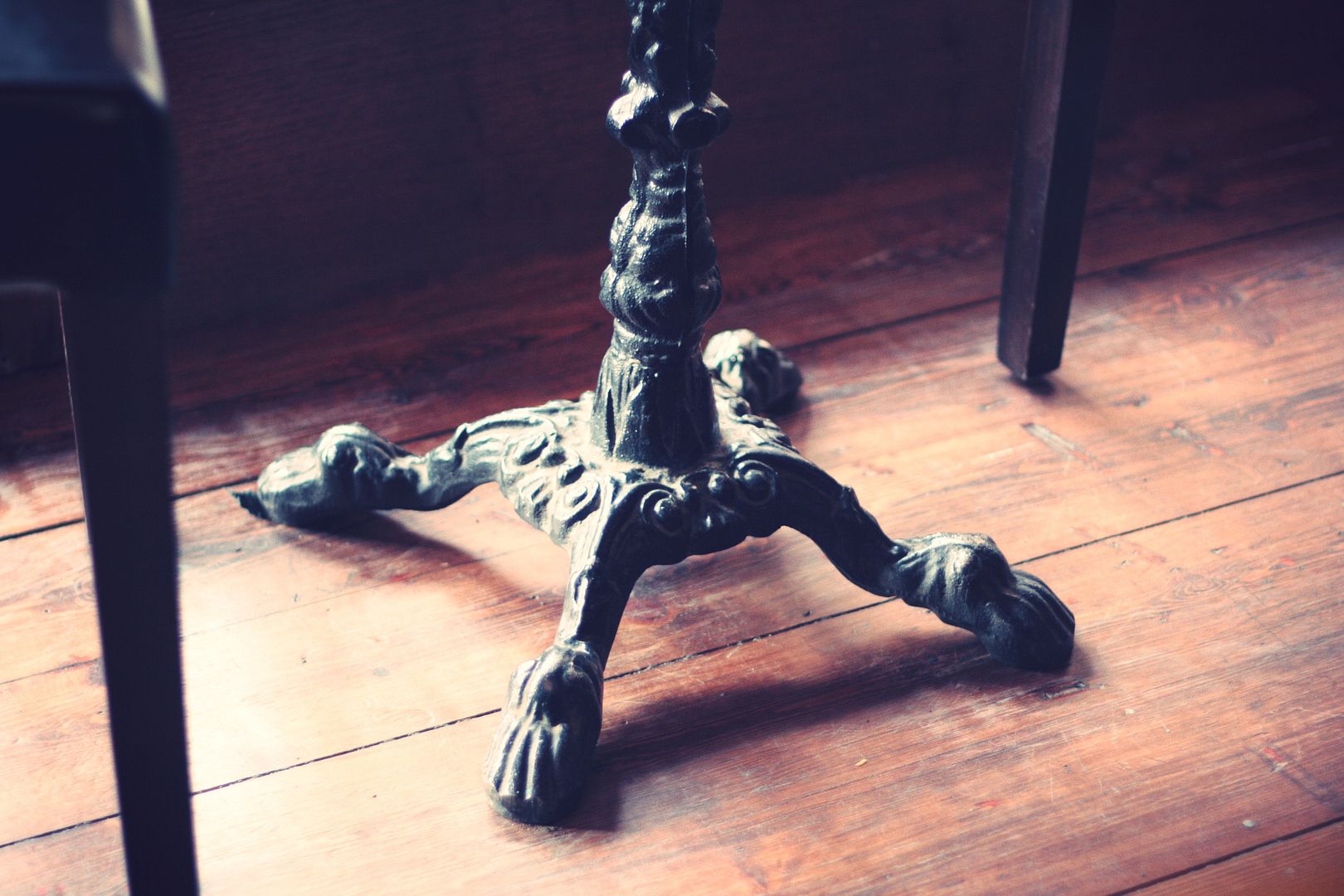 Accessorize is very much a high street shop than a one-off boutique you would expect from a city like Durham, but I just love their kitsch flamingo displays they currently have on display around the country.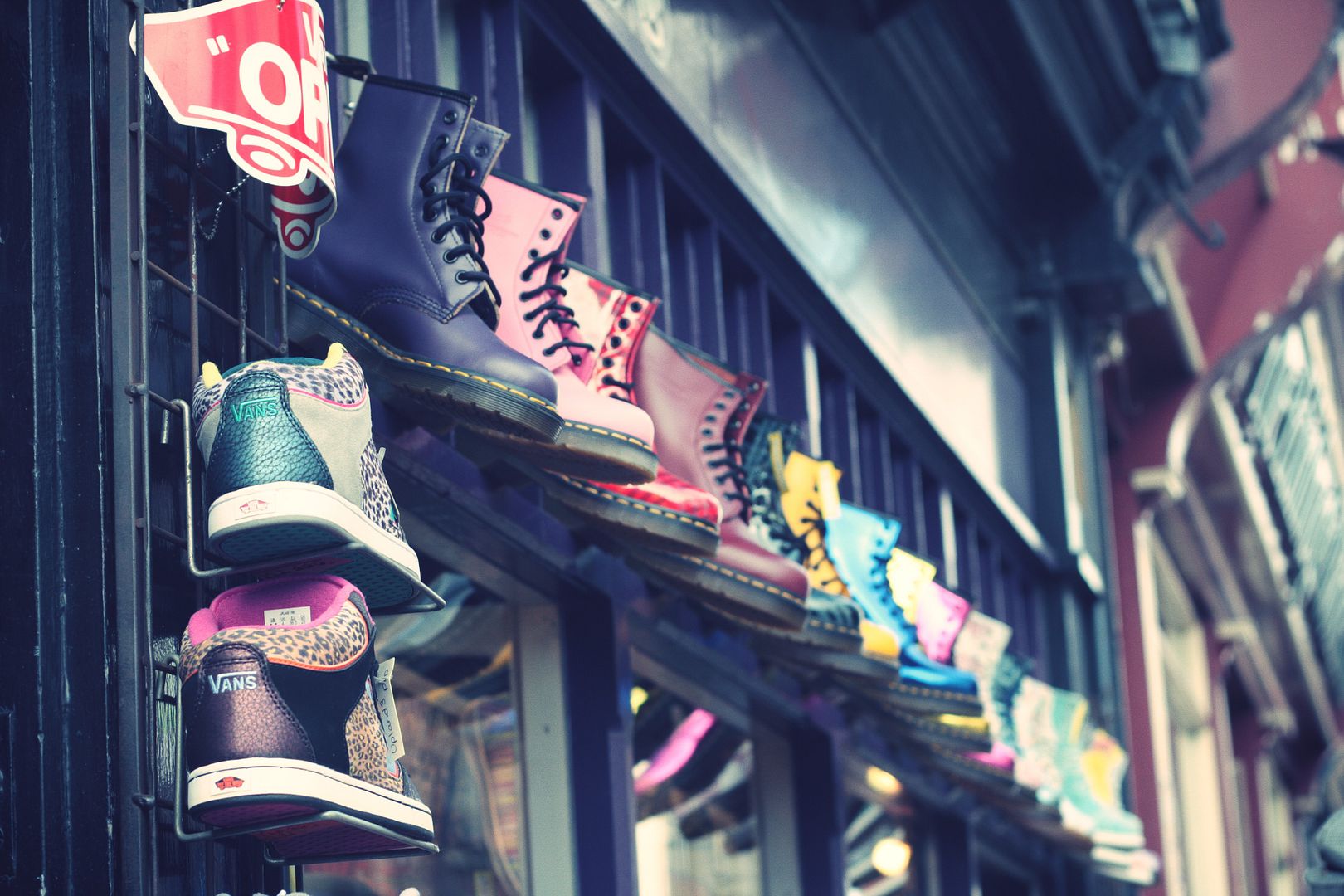 I had read about the Oxfam Boutiques opening in London, so I was excited to see one here too. Massively over-priced to your normal charity shop, I still think it's an enterprising idea for Oxfam to jump on the vintage band-wagon. As a charity shop that pretty much pioneered the second-hand revolution, it's good to see them benefiting as a charity. It was fun to see the differences between your normal Oxfam to the Boutique concept. Young, fashion-conscious staff who surely know their fashion, there was a beautiful 1960's vintage wedding dress hung on the wall for the pricely sum of £249.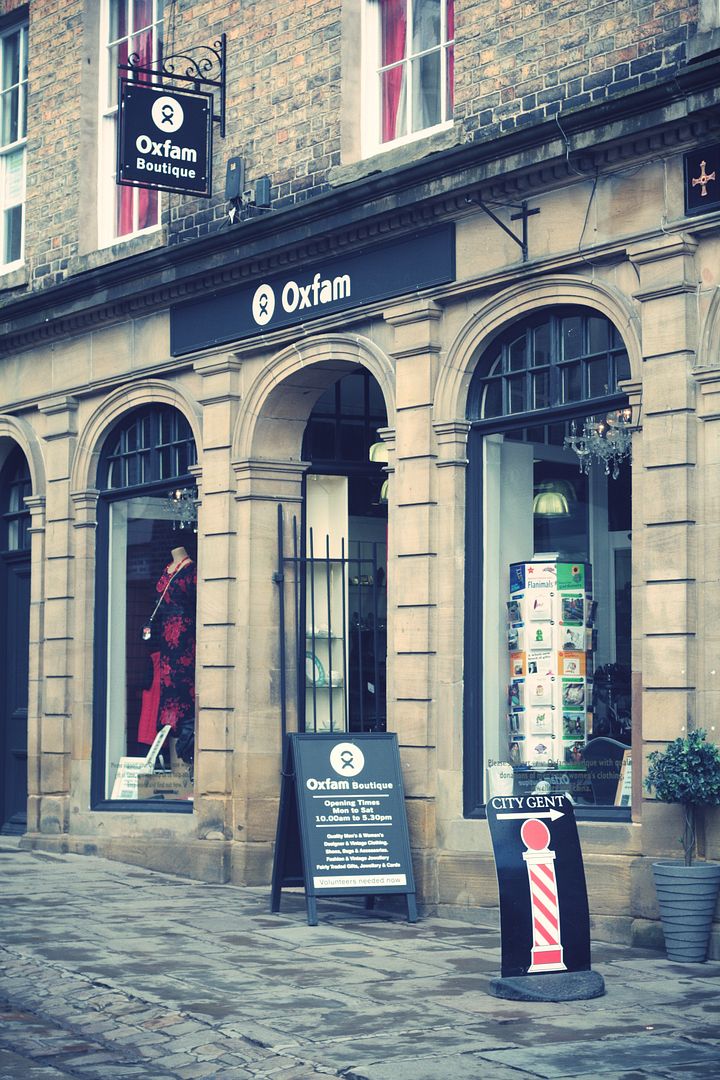 This being a university city, I was not surprised to see the amount of vintage shops that had sprung up since my last visit around five years ago. I especially liked how the windows had been styled and inside it was like an Aladdin's cave - my favourite kind of shop!