Last night I went to see the long-awaited Alice in Wonderland. My first cinematic 3D experience, it was thoroughly enjoyable. I particularly loved the arrogant Queen with her heart shaped lipstick and the blue butterfly at the end which I really did think was fluttering right in front of me, as well as the overall dark Tim Burton slant on a childhood classic.
When I go to the cinema I like to be cosy and comfy, so this vintage cape seemed to be the perfect cover up. And my camera settings and editing give an appropriate gothic edge I think, to the pictures I took just before I headed out.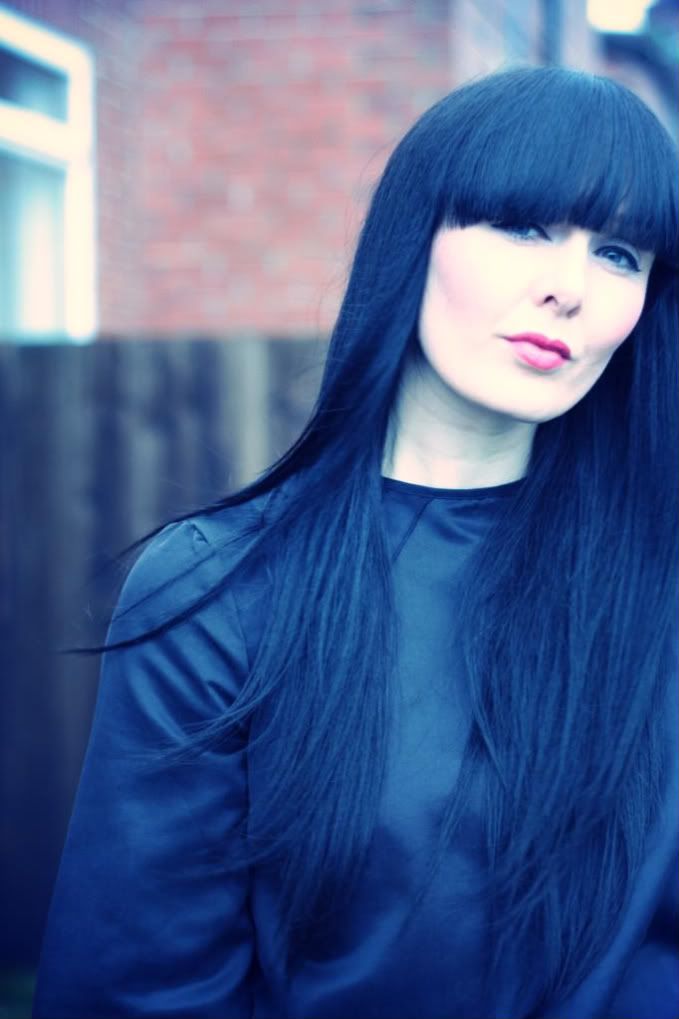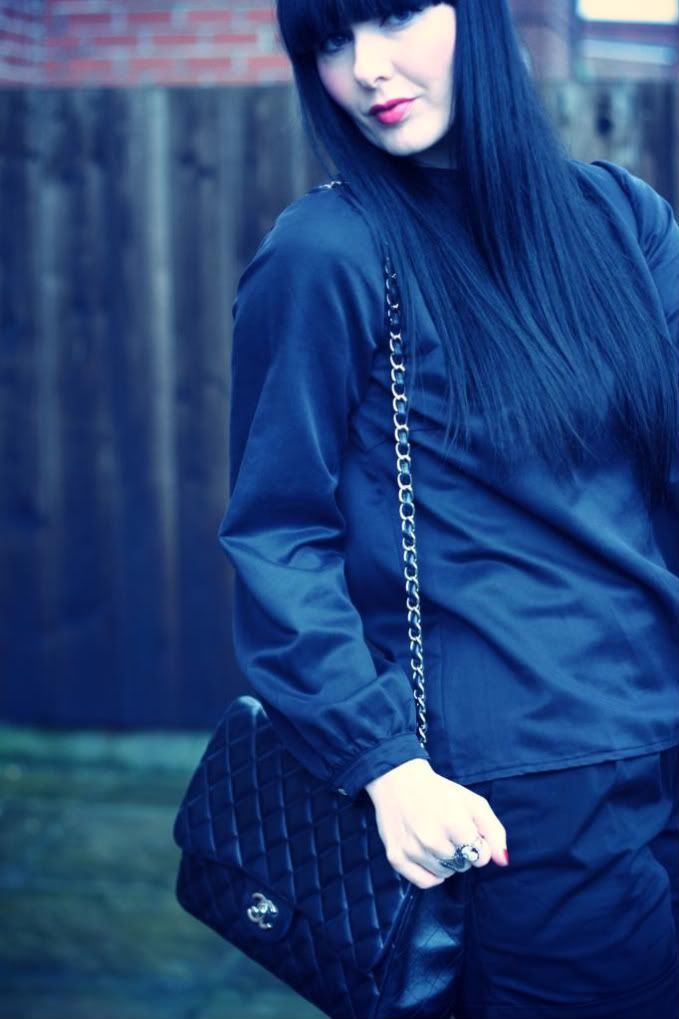 PS. Thanks for all the breakfast suggestions in yesterday's post, I can't wait to try some of them!