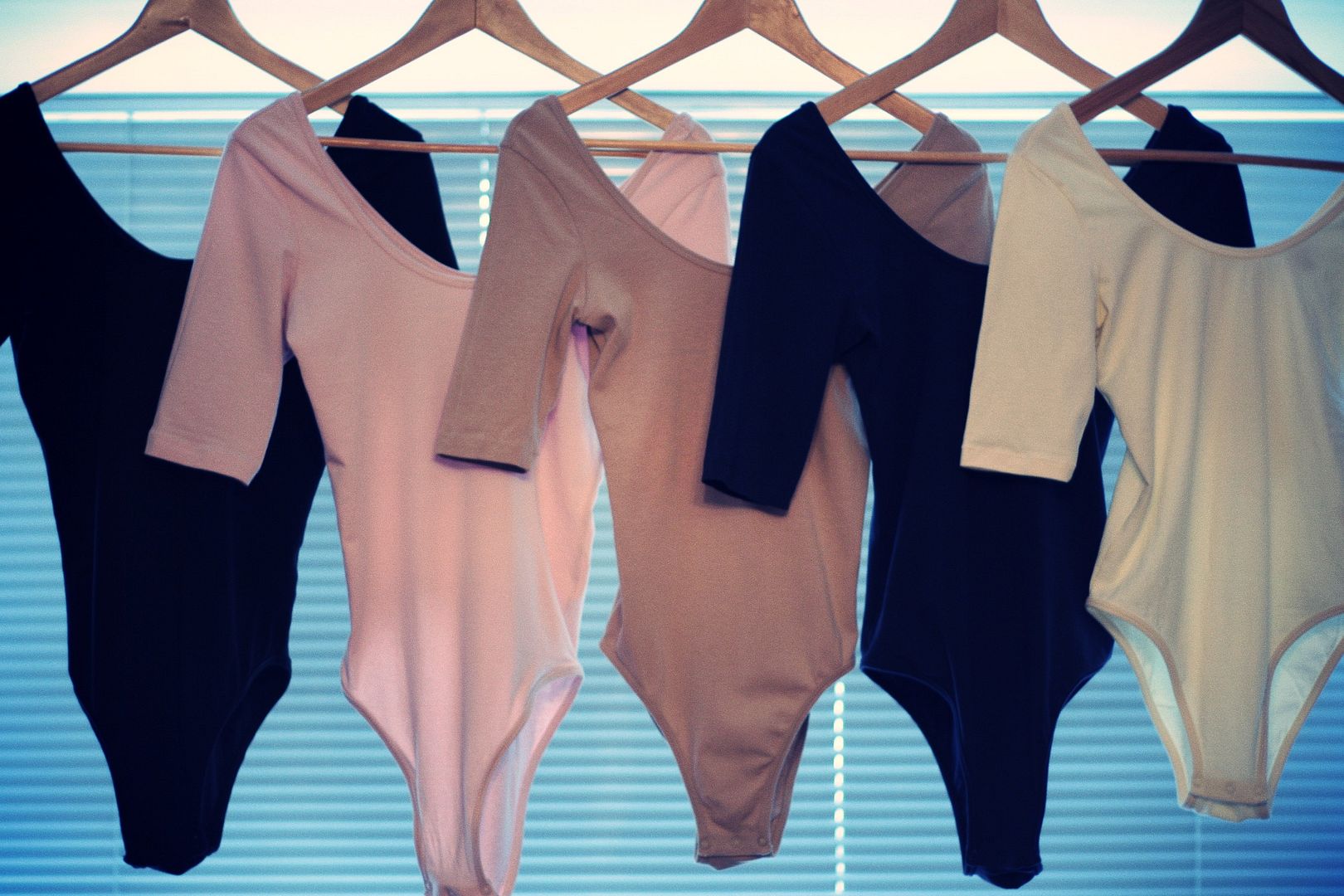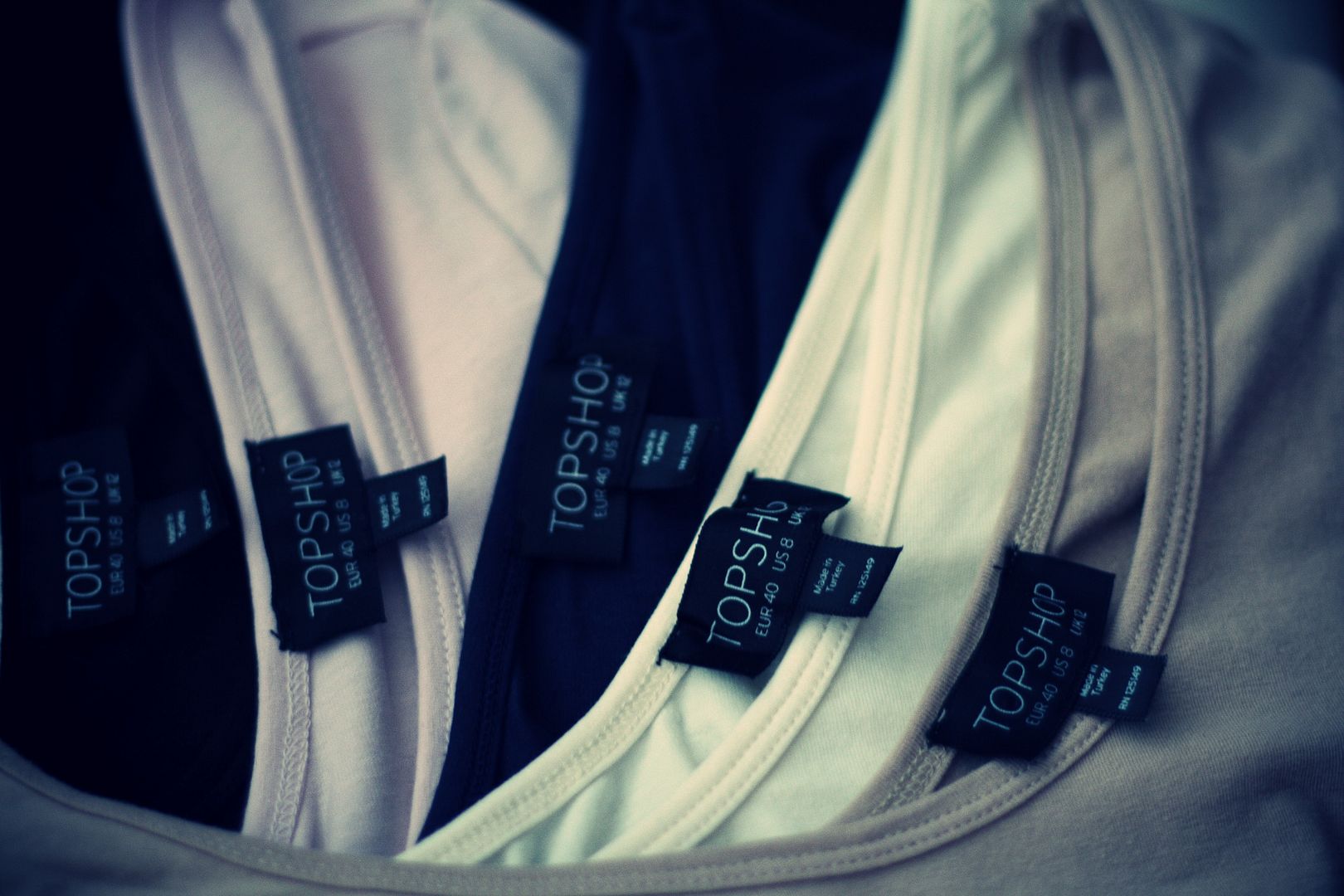 I think I have mentioned before here, that quite often when I find something I like, that I know I'm going to get a great wear out of, I buy it in many colours.
These bodies from Top Shop are one such item. I have many snug and high waisted skirts and shorts that need a snug, clean line. So I bought, black, navy, pastel pink, taupe and cream. There were many others too - light grey, dark grey, white, brown.
I'm sure I wore these the first time around, too many years ago to count. I definitely see myself getting a lot of wear out of them again for this spring and summer.