Spring was almost around the corner until that is, it was forecast even more snow for this week. But never mind, I decided to let a little sunshine into my home by making some traditional lemonade.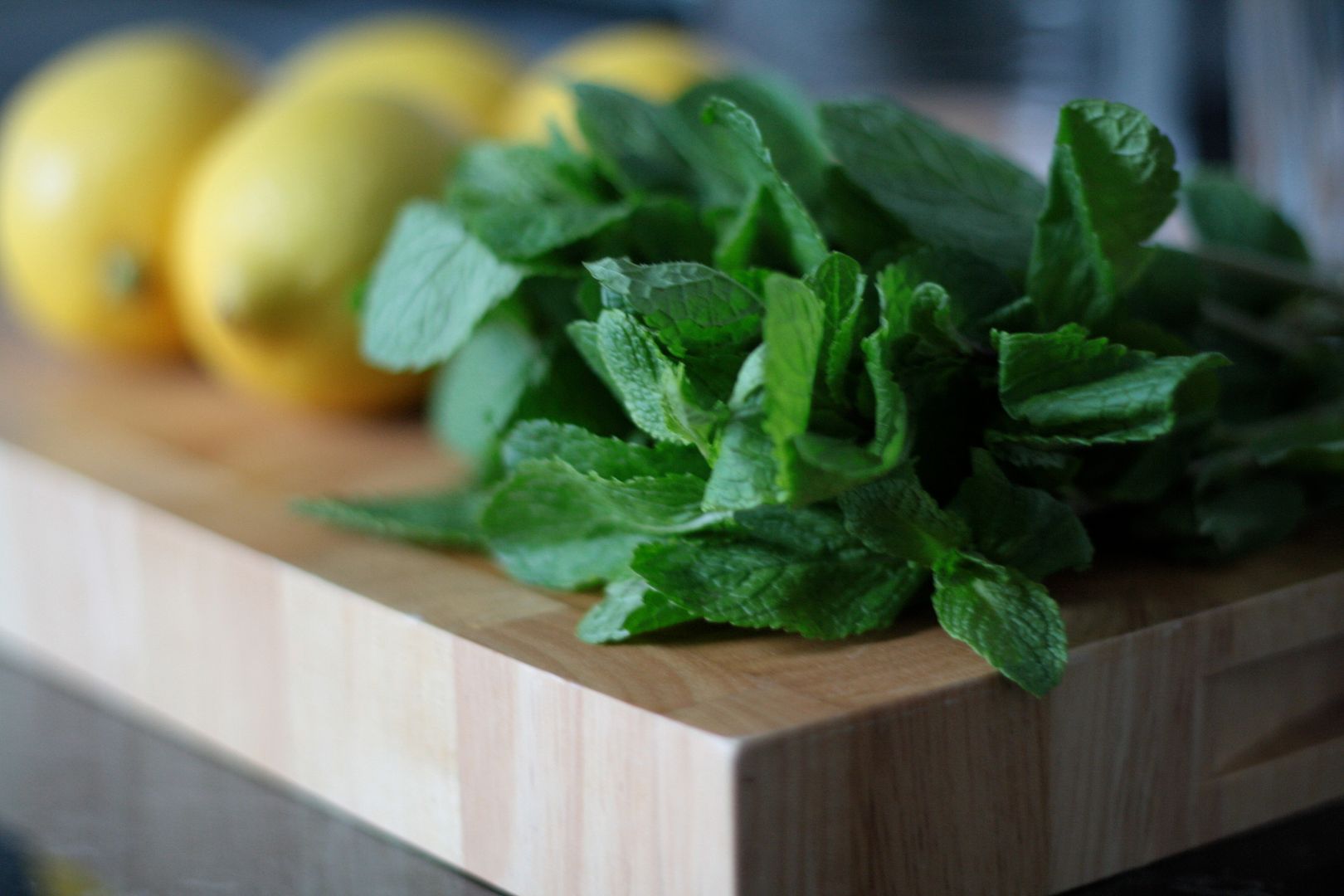 Ingredients to make 1 litre of lemonade:
4 unwaxed lemons, washed
100g caster sugar
A chilled jug with plenty of lemon slices, mint leaves and crushed ice to hand
Thinly peel the lemon zest from the lemons, leaving as much white pith as possible. Squeeze the juice from the lemons, Place the zest, lemon juice and sugar in a large heatproof jug.
Pour in 600ml boiling water and stir until the sugar has totally dissolved. Cover, and leave to cool completely. Now, strain the lemon mixture into a serving jug, and discard the zest. Dilute with 400ml chilled water and sweeten with extra sugar to taste. Serve decorated with lemon slices, mint leaves and crushed ice.
I would suggest making this first thing on a morning to enjoy on an afternoon, it was evening by the time everything had cooled - as you can tell by my photographs of the finished lemonade!