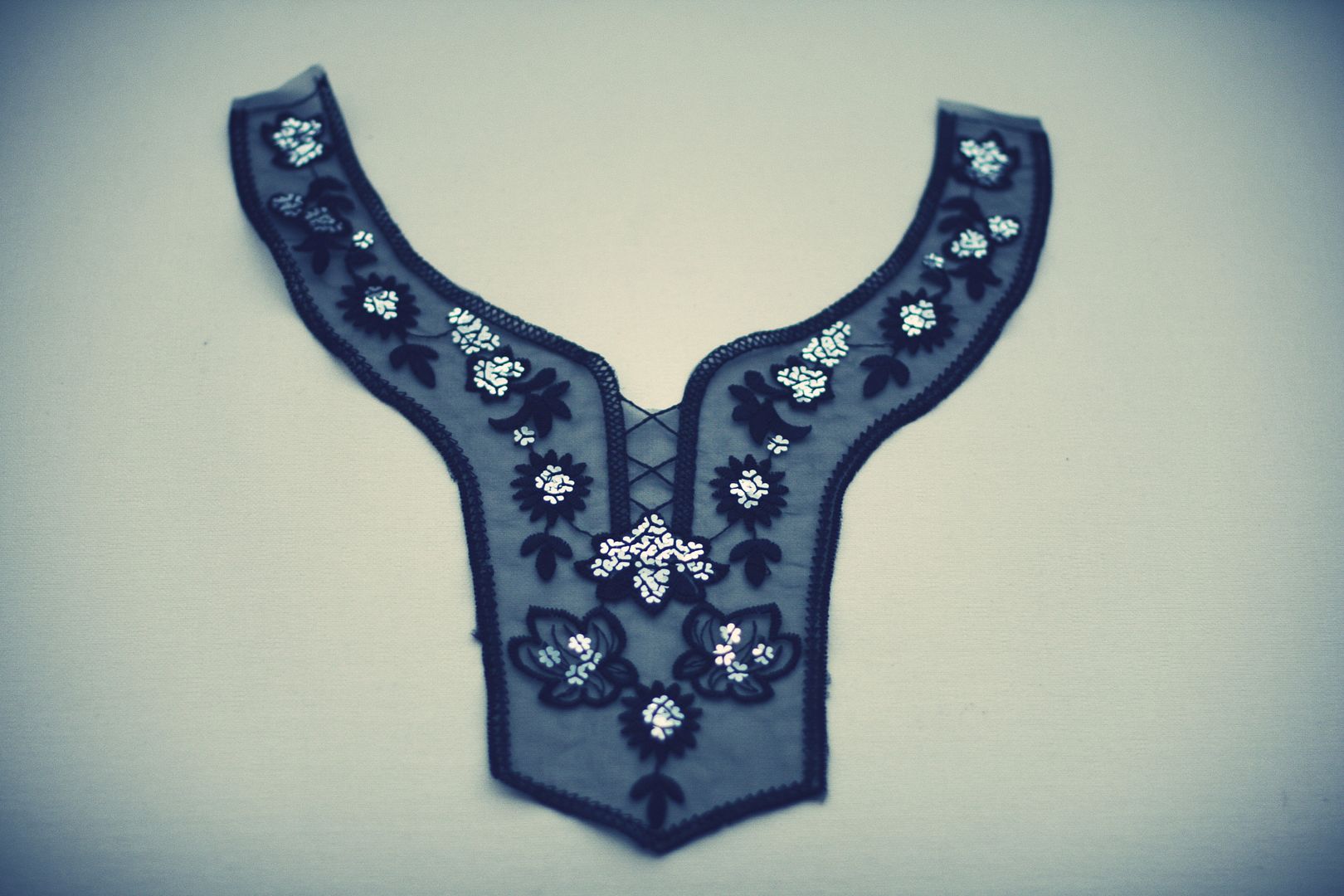 Courtesy of a giveaway at
Janetteria
, I won the applique above from
this post
. Provided by the Etsy shop
Mary not Martha
, I cannot wait to let my creative juices run wild with this little project. I was only expecting to receive the above applique and yet to my delight discovered these also in the package...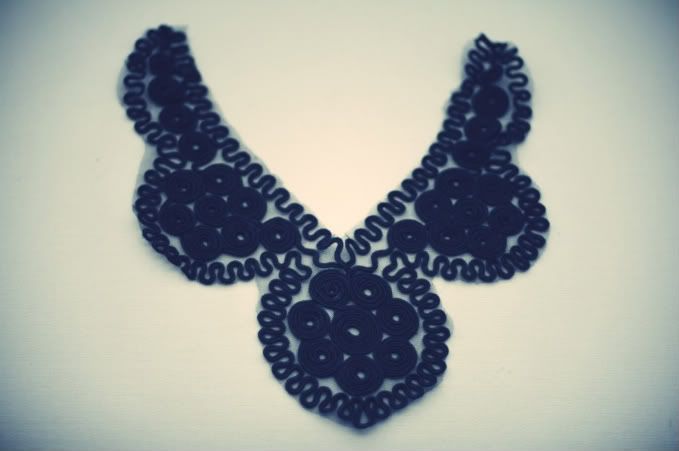 So now I'm wondering quite how to use them. This velvet ribbon was used around the package, I was thinking of sewing some to the ends to be able to tie around the back of the neck. Or to sew straight onto a garment, a plain tee shirt perhaps. Or another idea was to sew onto some felt material for a sturdier and more dramatic look. What do you think? Do you have any other ideas
?
On a side note, I was very saddened to hear that Yulanda from Little Thoughts., one of my very favourite blogs, passed away on the 11th February. The announcement by her father and sweetheart just went up yesterday. I can't believe this talented girl had her life taken from her so early. Isn't it strange that although I knew her only through commenting via our blogs, I felt a connection to her and a loss that really I can't describe. I do hope her family keep her blog open. Her skills as a photographer were astounding and I hope that lots of you go over there to appreciate the wonderful person that she was. Rest In Peace Yulanda
.