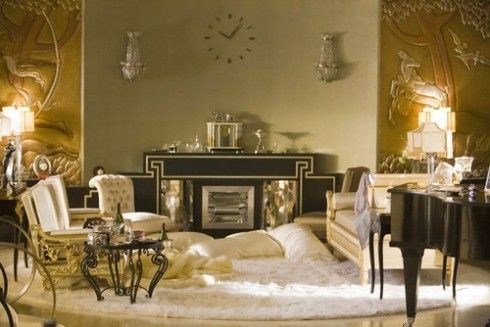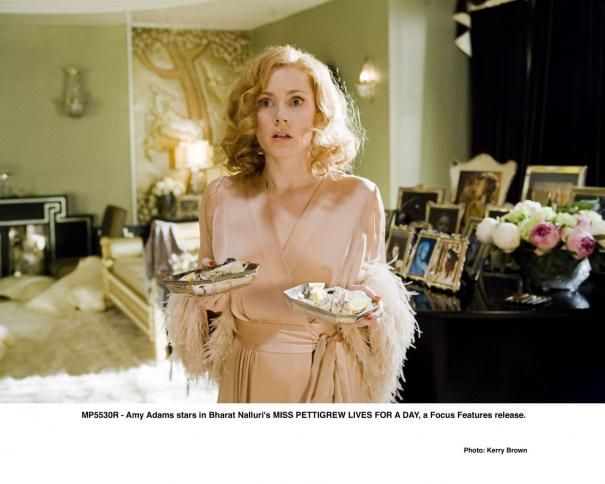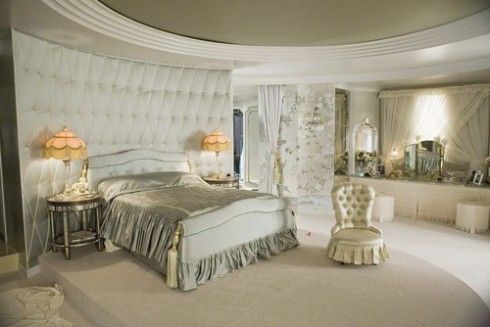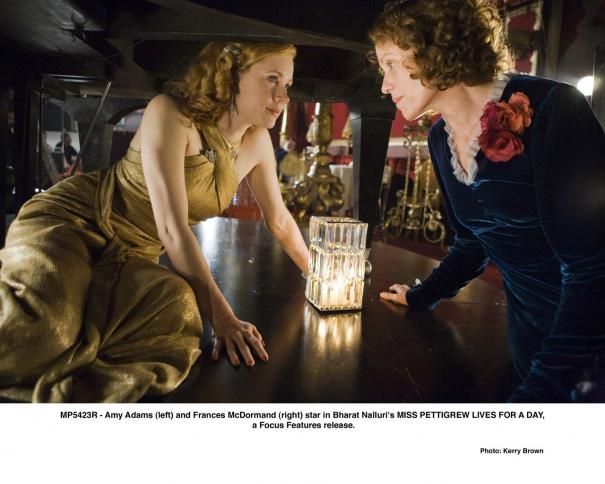 Set in glamourous 1930's London, Miss Pettigrew Lives for a Day is a Cinderella story for grown ups. When dowdy middle-aged governess Gionevere Pettigrew loses her latest job, her luck appears to have run out. Desperate for employment, she shows up at the plush flat of Delysia LaFosse, a glamorous nightclub singer whose desire for celebrity is only eclipsed by her interest in men. Delysia immediate calls on her new "social secretary" to help her juggle her numerous suitors. Finding herself catapulted into the dizzying social whirl of London's high society, every dream that Pettigrew had given up on becomes reality for 24 hours.
Despite the title of the film being Miss Pettigrew, this film for me, is all about the glamorous character Delysia LaFosse. I can think of nobody better to play this fanciful part other than Amy Adams. But mostly what interests me as a film I will want to watch over and over, are the interior settings and costumes. If ever there was an era I would love to have embraced, it would be as a rich socialite in the 1930's.
The author of the book, Winifred Watson rose to fame in 1938 with Miss Pettigrew Lives for a Day, her third novel, and again in 2000 when the book was rediscovered and republished. It is interesting to me also, to learn that she lived in my city, Newcastle upon Tyne all of her life until her death in 2002. Although it is the visual stimulation of the film that I most enjoyed, it does inspire me to read the book also for that extra detail that only books can provide.