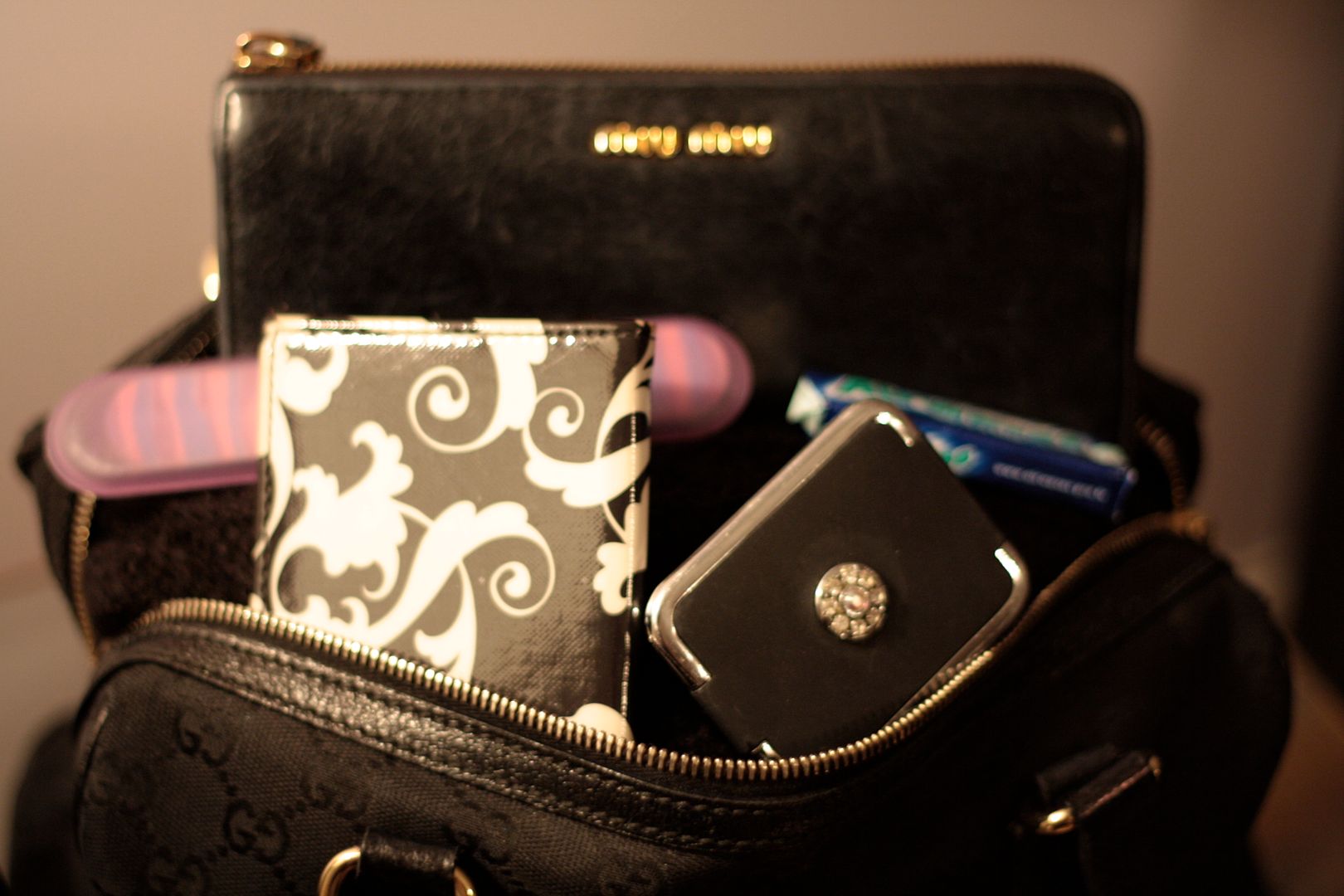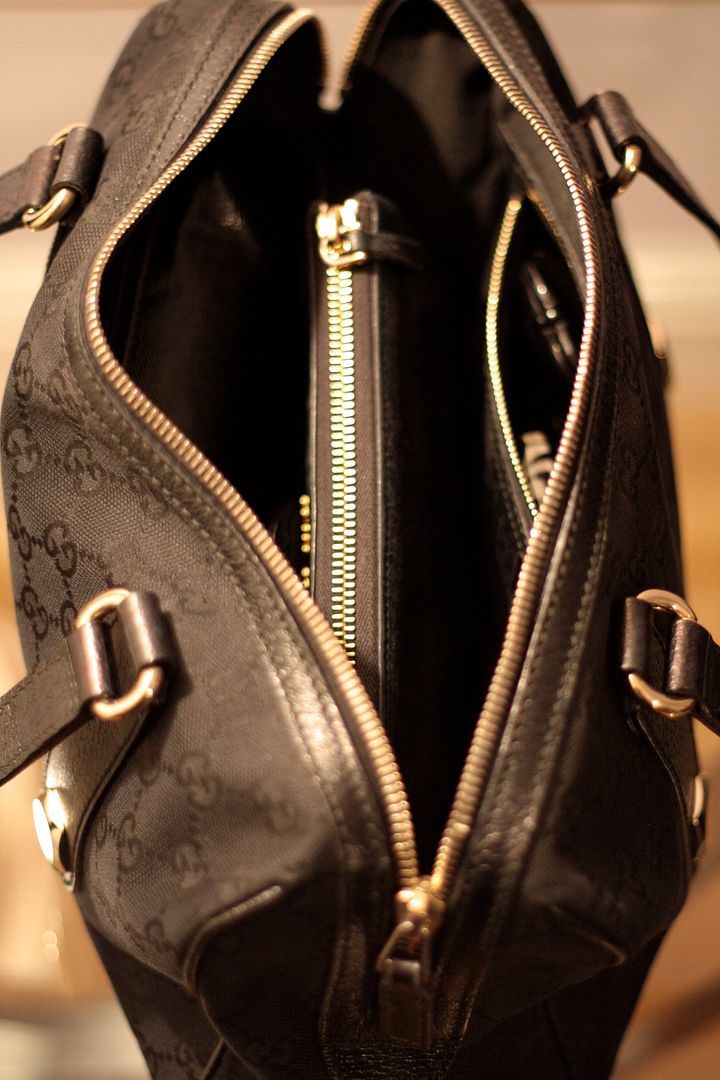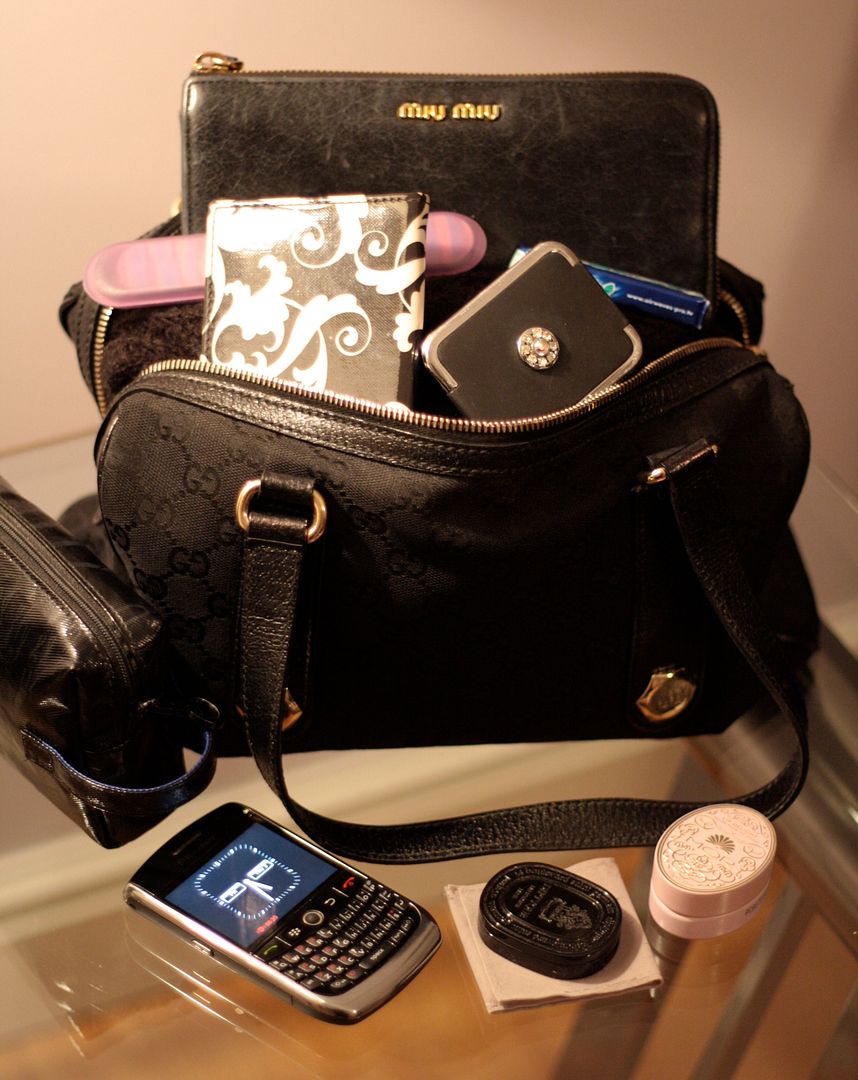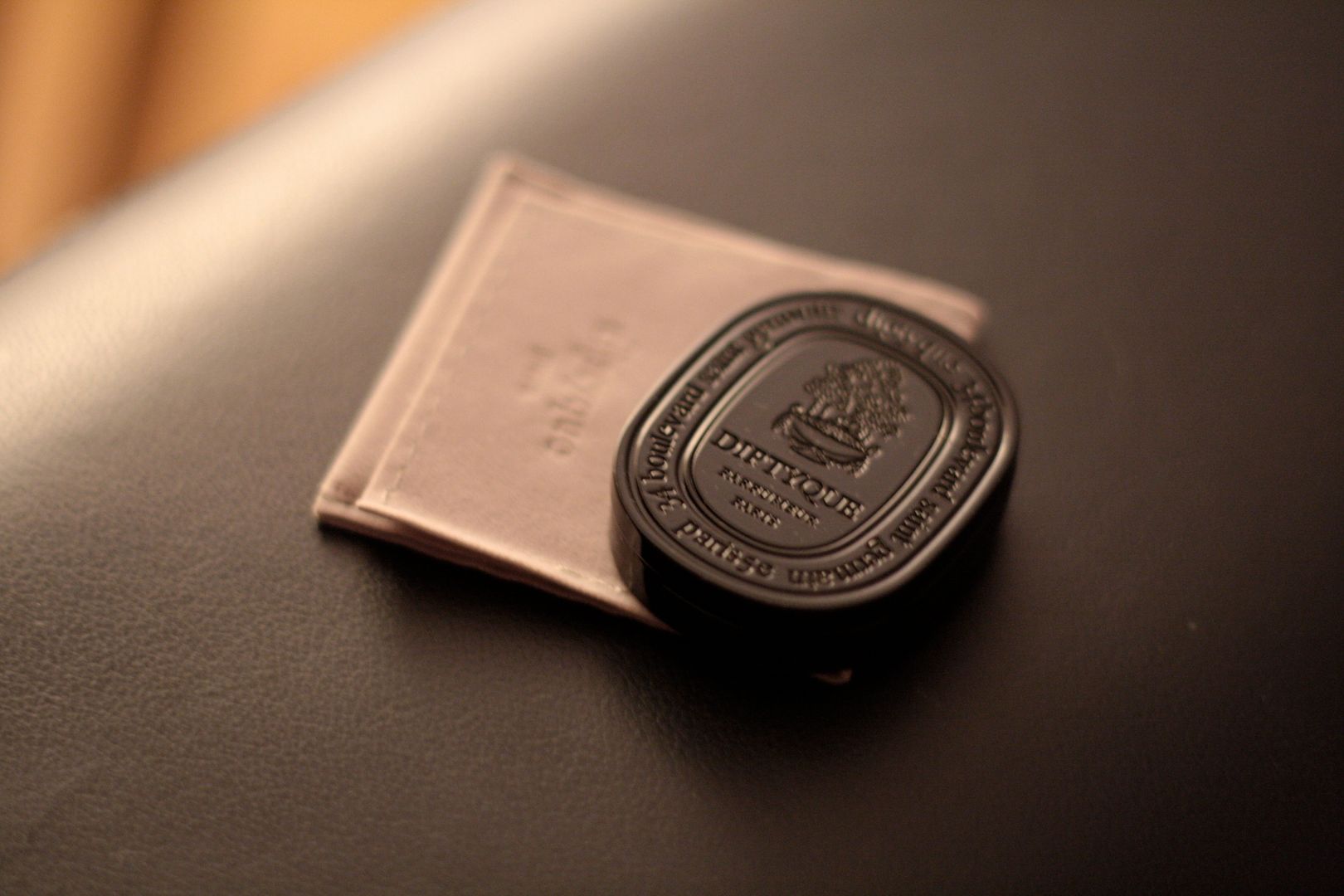 Gucci monogram bowling bag ❖ Miu Miu wallet ❖ MAC make-up bag ❖ Tweezerman emery board in purple case ❖ pill box ❖ Paperchase metro card holder ❖ Airwaves gum ❖ BlackBerry curve ❖ Diptyque Philosykos solid perfume ❖ MOR lip balm
It's been a little while since I did my last In My Bag post, so upon discovering this forgotten bag I though it time for another. This is quite an old bag, maybe from five or six years ago but I believe you can still buy it, it's in the Gucci classic range I think. As a bag addict, I dread to think how many bags I actually own, so this little feature is a perfect way of remembering them and putting them again to good use. Check here for other posts.
On a side note, thank you so much for all of the wonderful comments in my last few posts. I have had quite a busy week, so have had scheduled posts to keep things moving on the blog. I'm really looking forward to the weekend when I can relax and catch up on all of my favourite blogs and get back to my regular commenting too.