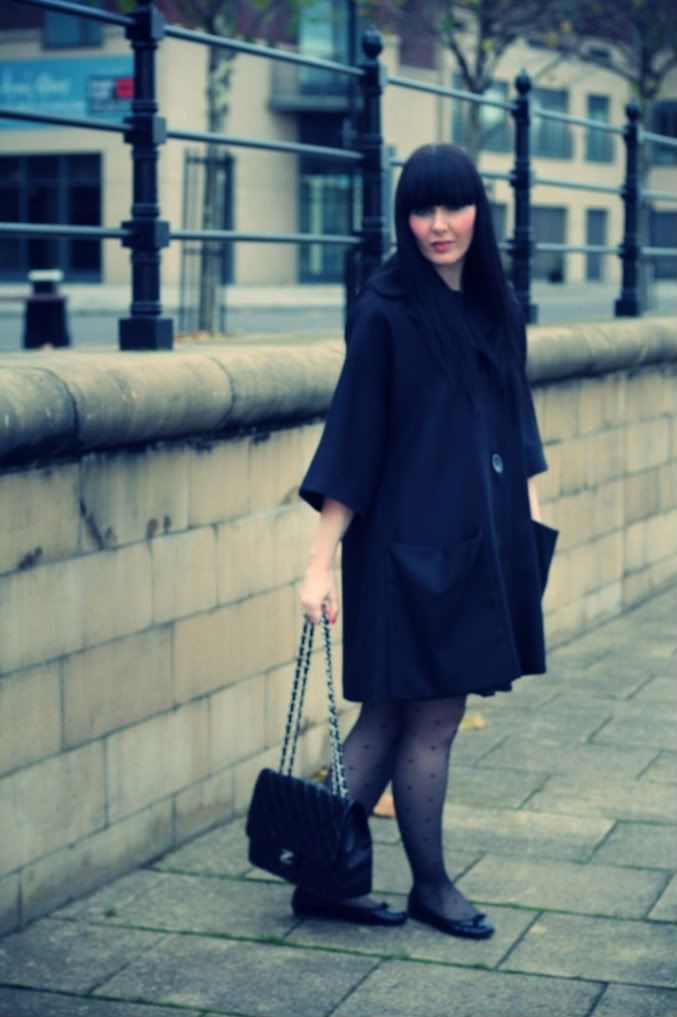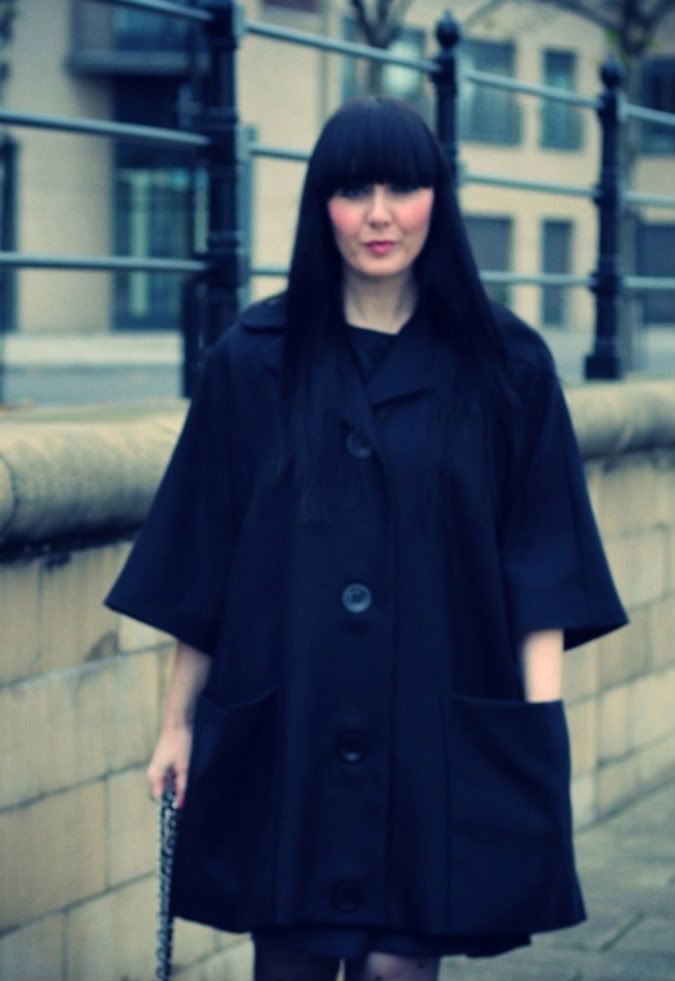 Top Shop Unique oversize coat ❖ Chanel handbag ❖ Tabio heart tights ❖ Russell & Bromley quilted patent flats
We have had the Boyfriend blazer, jacket, jeans and

watch

. And now this coat I think could be the Boyfriend overcoat. Very wide and with huge pockets, you could probably fit two people in it! One of my London buys, it is not really fit for the winter as it is lightweight and being so roomy it will be a little draughty. But I loved it straight away and had to have it regardless, it reminds me a little of Yohji Yamamoto from years gone by.