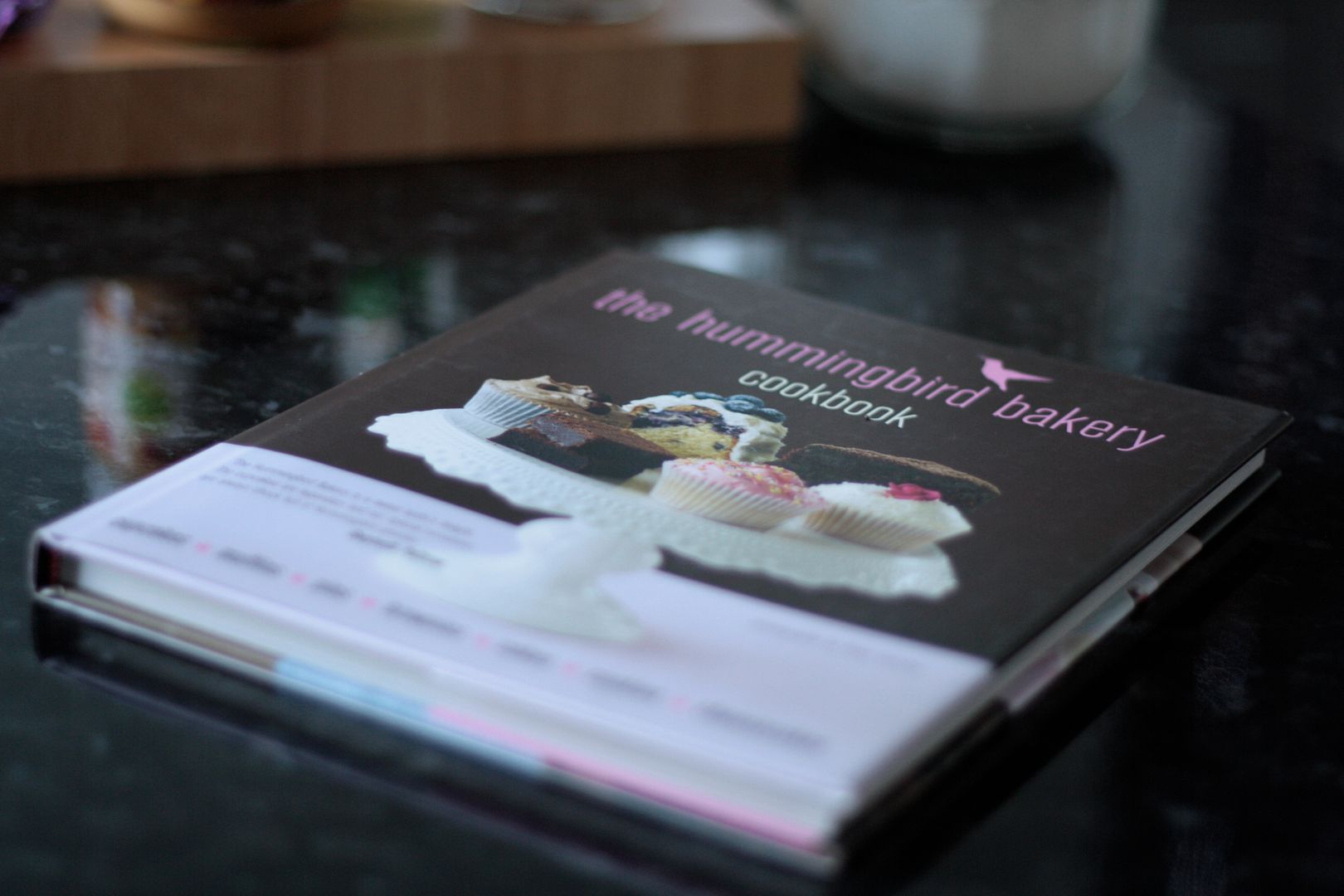 A friend bought me this book for my birthday back in July and ashamedly, despite admiring the pages, I had yet to actually make anything from it. So, after recently discovering this blog and then through it this blog, I knew I just had to choose the Peanut Butter Cookies as my first introduction to the The Hummingbird Bakery Cookbook.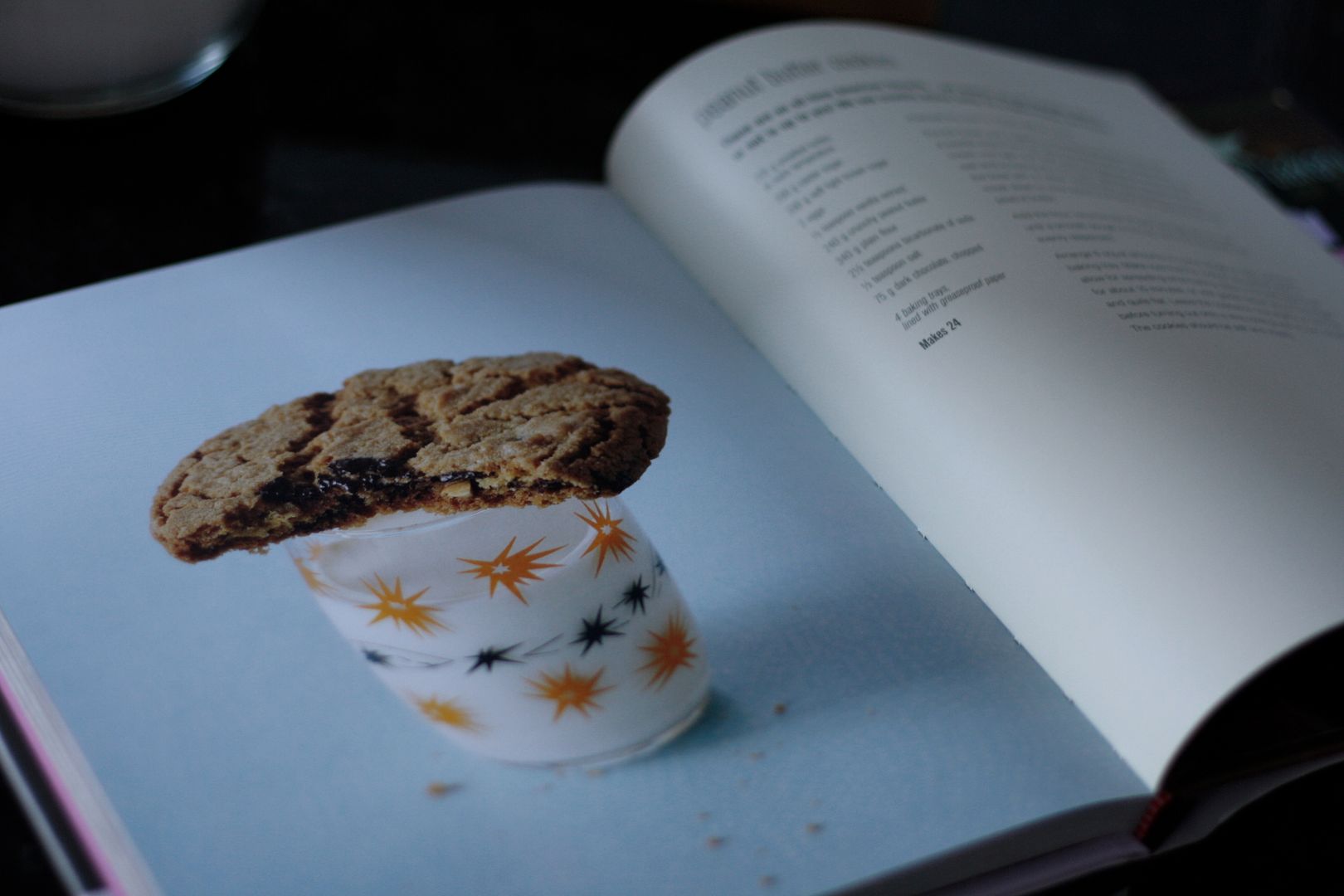 Here is my baking process and the recipe to try it out for yourselves if you so desire. I only used half of the quantities listed below as 24 cookies is far too many for me to get through, it made 10 large cookies.
Ingredients:
225g unsalted butter at room temperature
200g caster sugar
200g soft light brown sugar
2 eggs
1/2 teaspoon vanilla extract
240g crunchy peanut butter
340g plain flour
2 1/2 teaspoons bicarbonate of soda
1/2 teaspoon salt
75g chopped dark chocolate
4 baking trays, lined with greaseproof paper
Preheat the oven to 170˚C (325˚F) Gas 3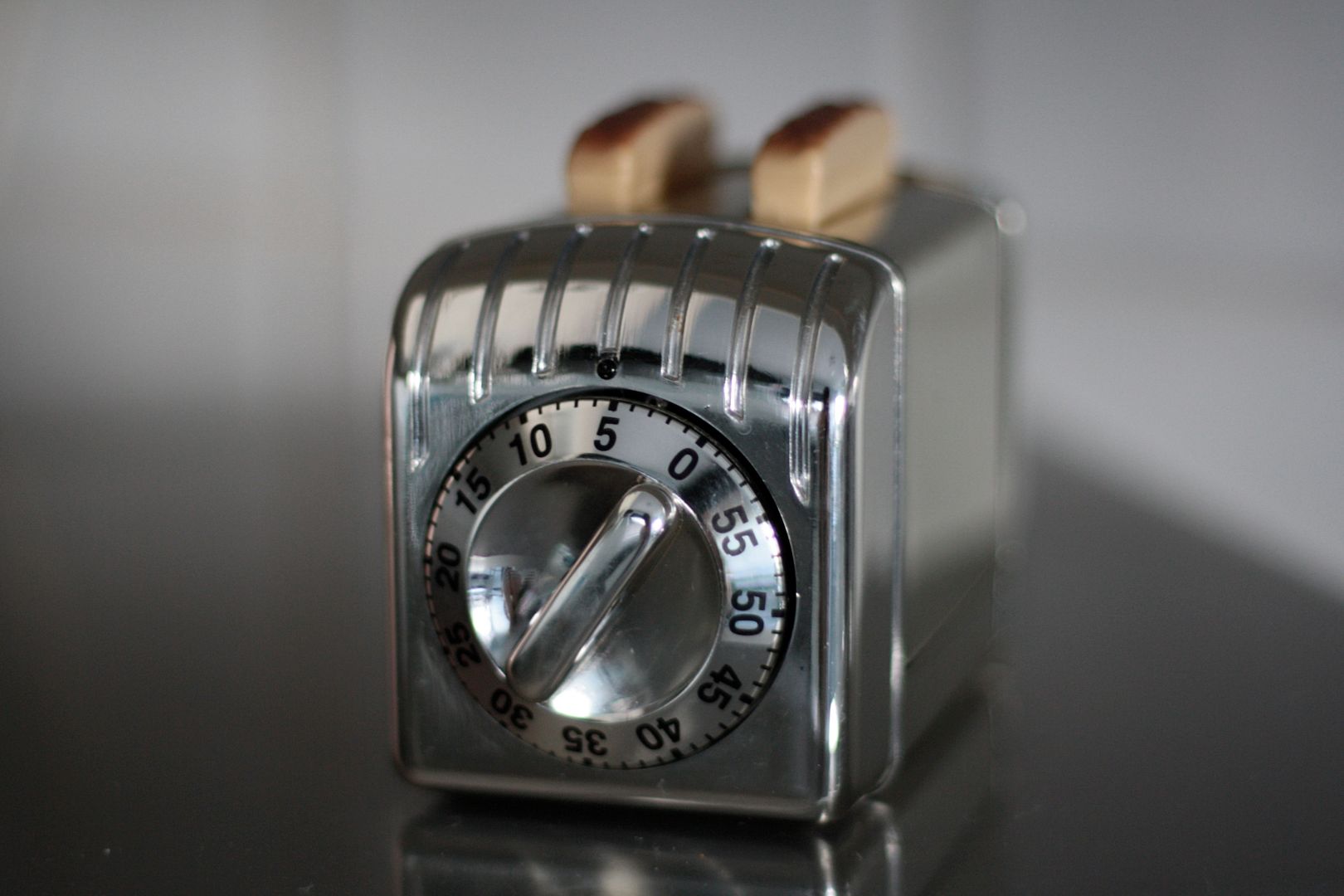 Put the butter and sugars in a freestanding electric mixer with a paddle attachment (or use a handheld electric whisk) and cream until light and fluffy.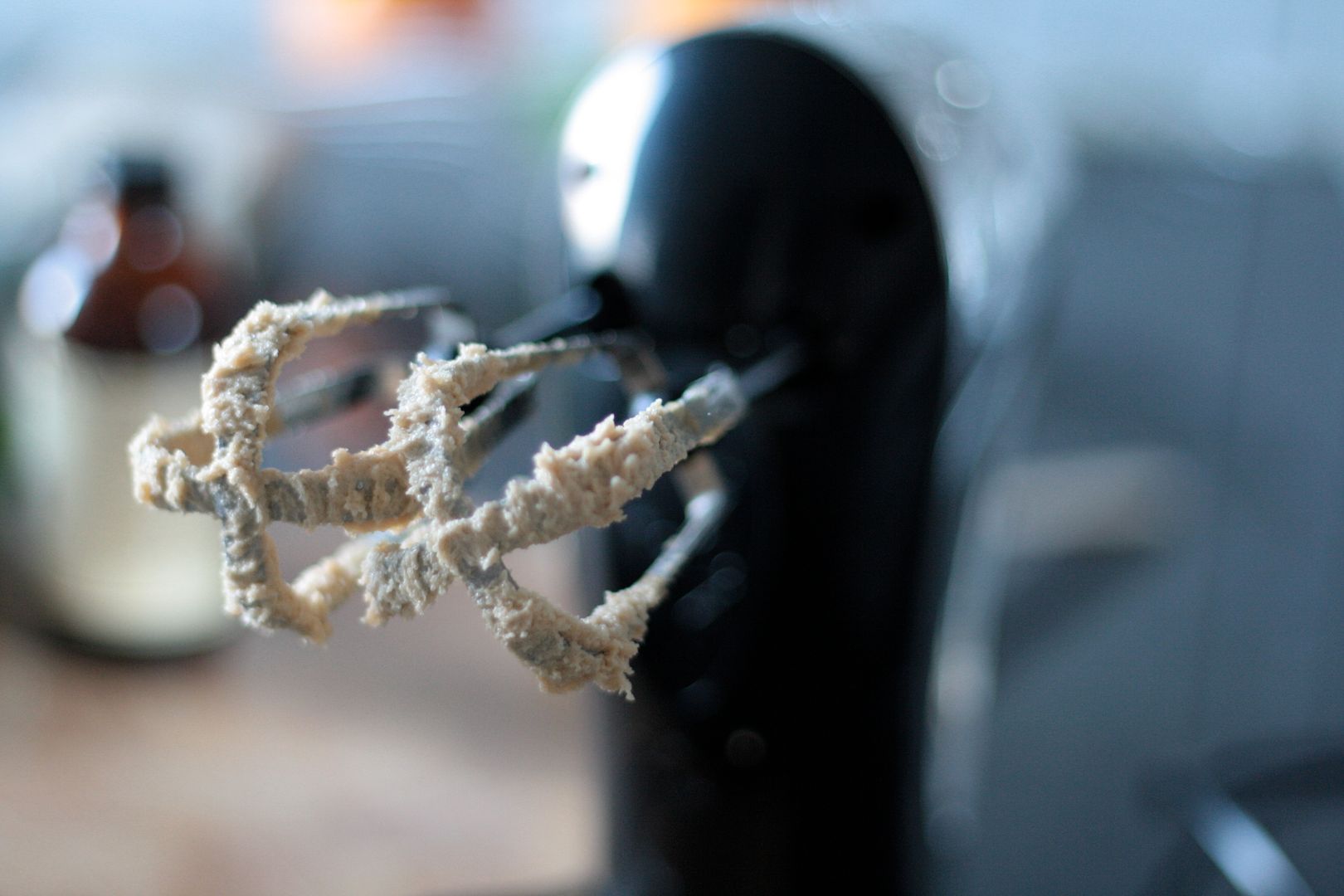 Add the eggs one at a time, mixing well and scraping any unmixed ingredients from the side of the bowl with a rubber spatula after each addition.
Turn the mixer down to slow speed and beat in the vanilla extract and peanut butter.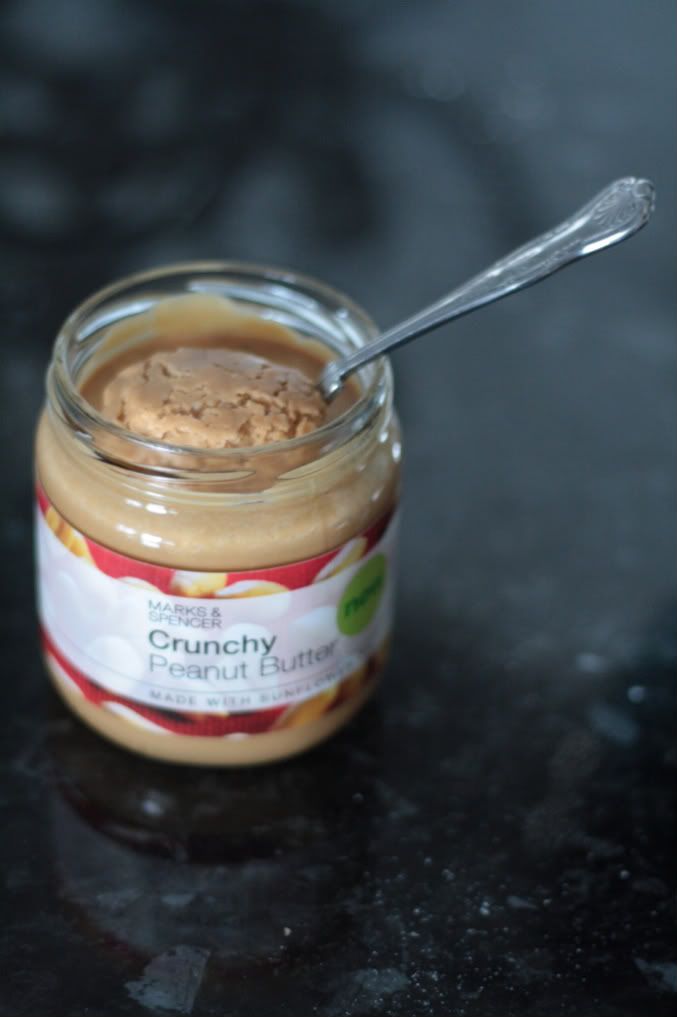 Add the flour, bicarbonate of soda and salt and mix well until a smooth dough is formed. Stir in the chocolate until evenly dispersed.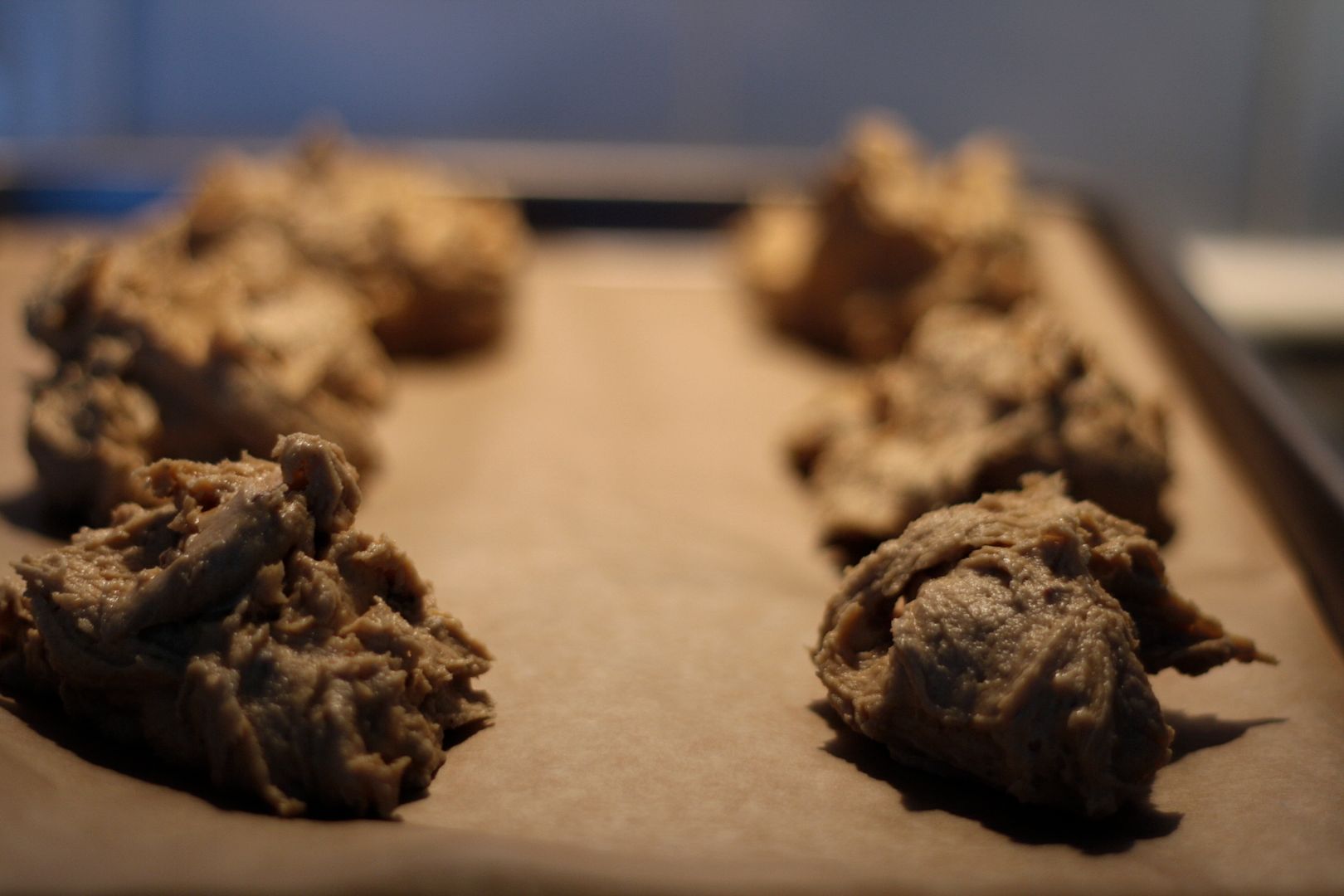 Arrange 6 equal amounts of cookie dough on each prepared baking tray. Make sure that the cookies are spaced apart to allow for spreading while baking. Bake in the preheated oven for about 10 minutes, or until golden brown around the edges and quite flat.
Leave the cookies to cool slightly on the trays before turning out onto a wire cooling rack to cool completely. The cookies should be soft and chewy.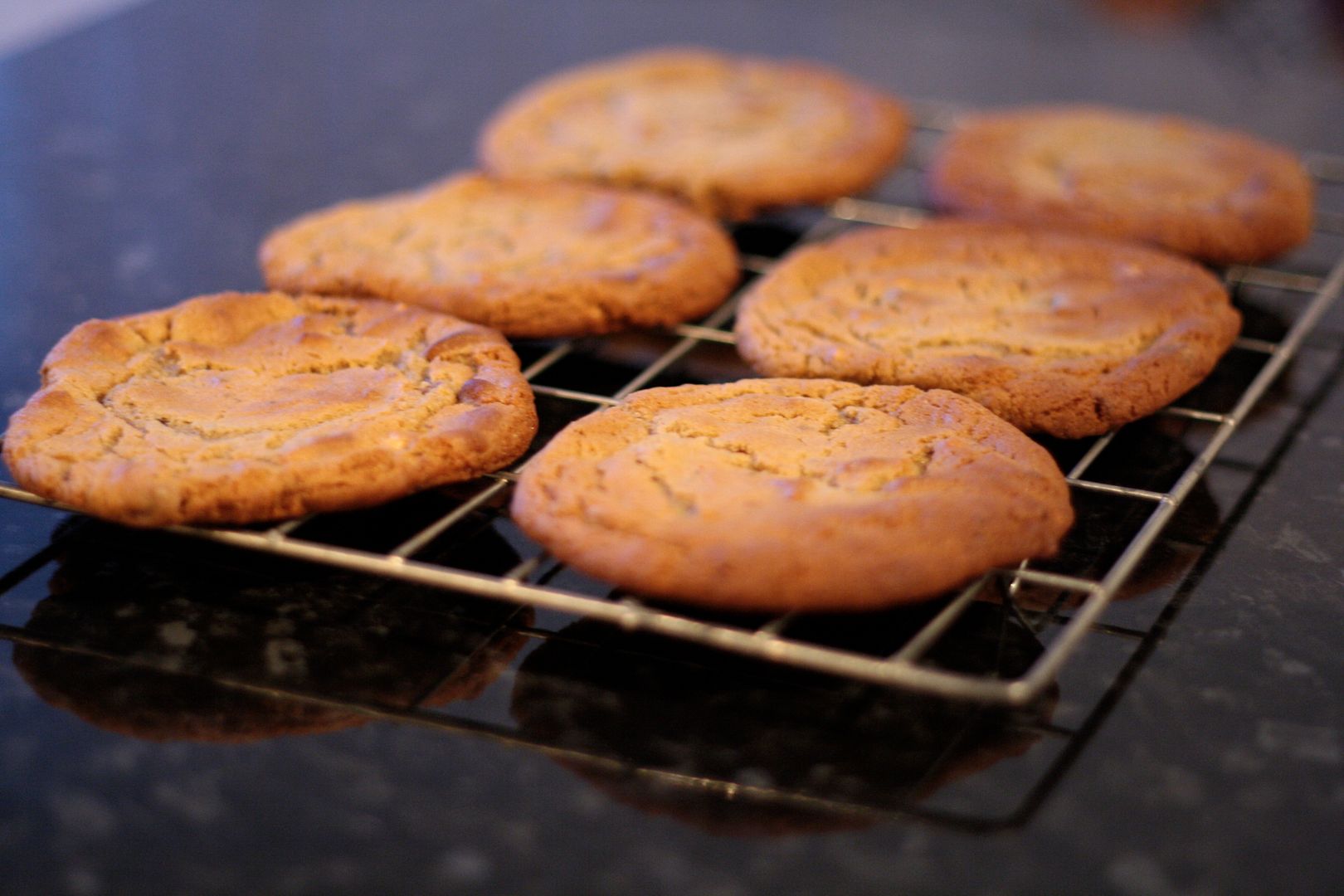 Devour with a nice cup of rose tea. Ok, that bit is not part of the recipe. But a nice cuppa and biccies are the perfect mix. I would definitely make these cookies again and in this quantity. I did have to keep them in the oven a little longer on a lower temperature. And I used some Galaxy chocolate I already had but it definitely needed a stronger darker chocolate as suggested, so I would stick to the recipe. But other than that, very delightful!