I made the effort once again this year to spend more time reading. And with the purchase of a Paperwhite Kindle, it really encouraged me to read more when on-the-go. We had a relaxing summer holiday this year too, so I managed to read around 6 books throughout the week, actually enjoying for the first time in many years, relaxing in the sun by the pool, getting lost in other peoples lives and worlds for a few hours. At that time, I tried to find books that were either based in Italy (where we spent the holiday) or summer-related. I really find that it helps me feel a part of the book if I am experiencing a similar environment myself. I also discovered (or maybe I already knew) that I have a real fondness for Second World War Paris fiction, I really love that era. This year, Goodreads sent me a link to some trivia relating to my challenge...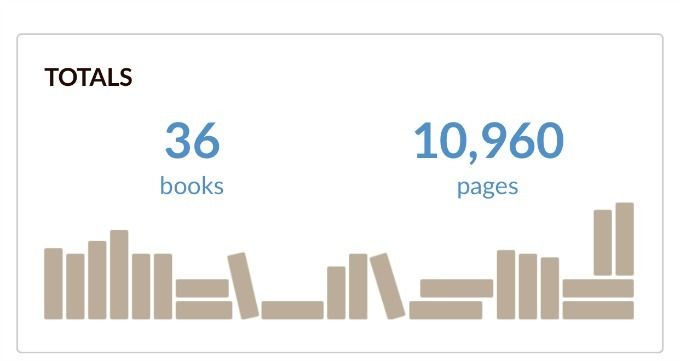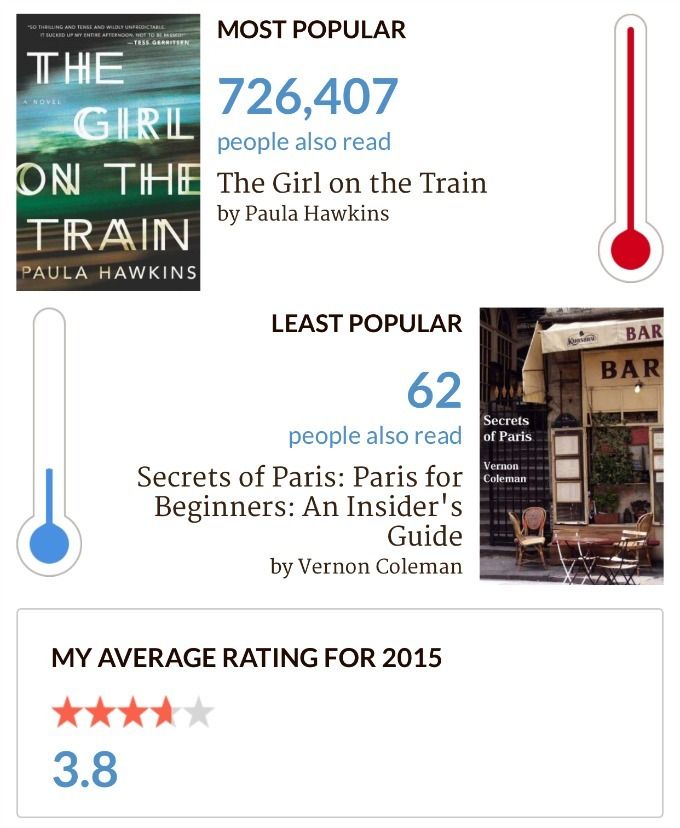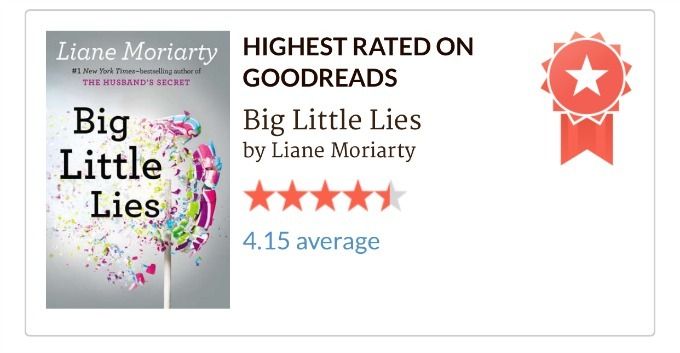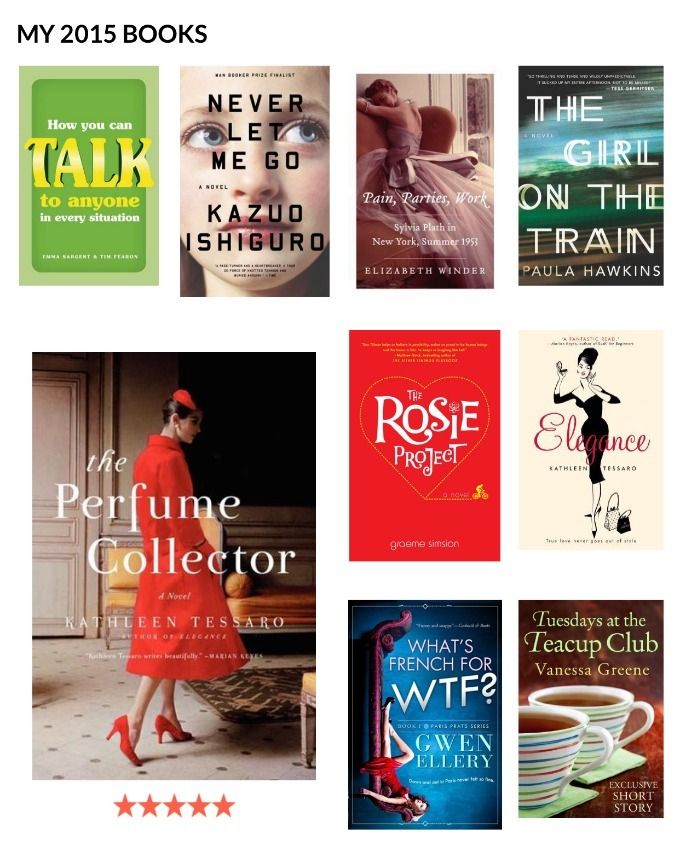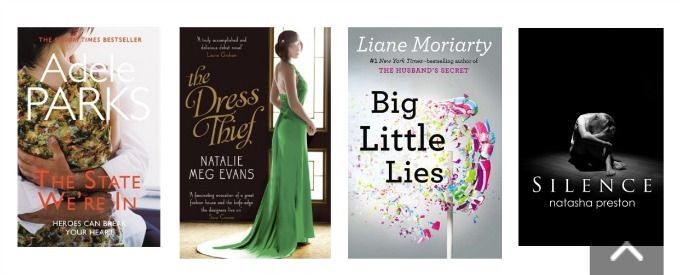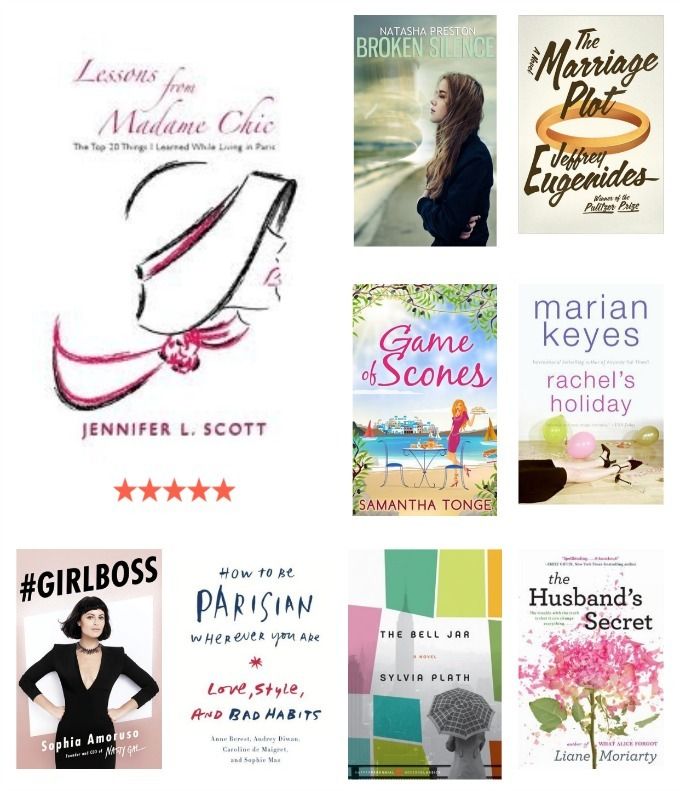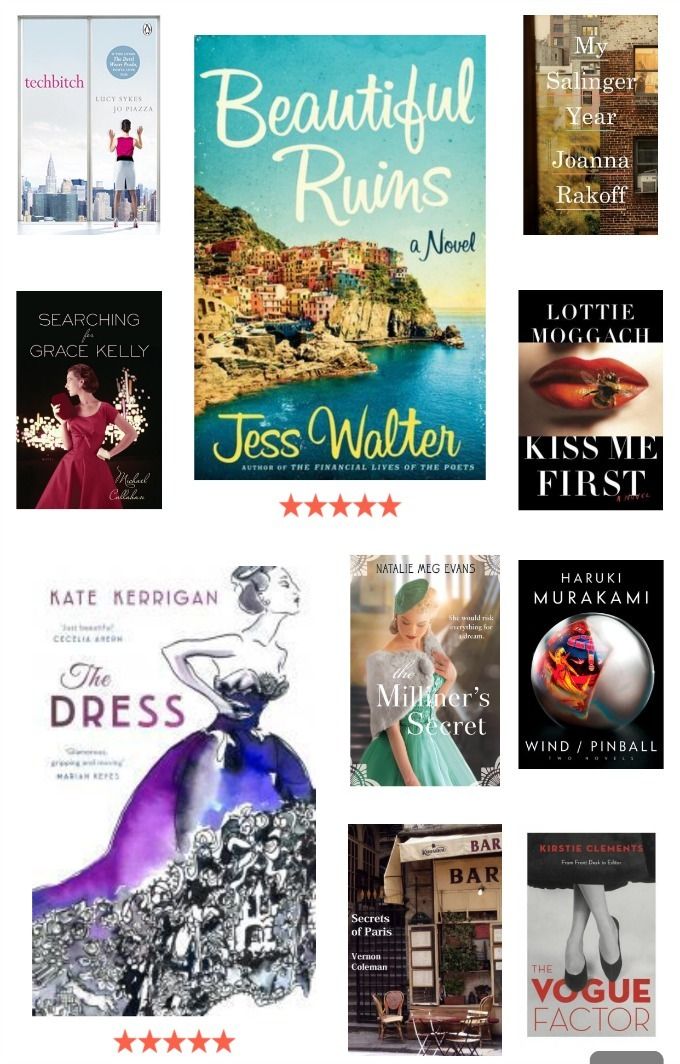 My Goodreads Reading Challenge last year was 15 books which I just about managed to get through. This year I raised it slightly to 20 books but ended up with the outstanding result of 36 books, which I am so pleased with. You can this year's challenge here and you can view my profile and/or follow me here.
Do I aim for 25 books next year.... or 40??
1. How You Can Talk to Anyone in Every Situation - Emma Sargent & Tom Fearon
2. Never Let Me Go - Kazuo Ishiguro
3. Pain, Parties, Work: Sylvia Plath in New York, Summer 1953 - Elizabeth Winder
4. The Girl on the Train - Paula Hawkins
5. The Perfume Collector - Kathleen Tessaro
6. The Rosie Project - Graeme Simsion
7. Elegance - Kathleen Tessaro
8. What's French for WTF? - Gwen Ellery
9. Tuesdays at the Teacup Club - Vanessa Greene
10. The State We're In - Adele Parks
11. The Dress Thief - Natalie Meg Evans
12. Big Little lies - Liane Moriarty
13. Silence - Natasha Preston
14. Lessons from Madame Chic: The Top 20 Things I Learned While Living in Paris - Jennifer L Scott
15. Broken Silence - Natasha Preston
16. The Marriage Plot - Jeffrey Eugenides
17. Game of Scones - Samantha Tongue
18. Rachel's Holiday - Marian Keyes
19. #Girlboss - Sophia Amoruso
20. How to Be Parisian Wherever You Are: Love, Style and Bad Habits - Anne Berest
21. The Bell Jar - Sylvia Plath
22. The Husband's Secret - Liane Moriarty
23. Techbitch - Lucy Sykes
24. Beautiful Ruins - Jess Walter
25. My Salinger Year - Joanna Rakoff
26. Searching for Grace Kelly - Michael Callahan
27. Kiss Me First - Lottie Moggach
28. The Dress - Kate Kerrigan
29. The Milliner's Secret - Natalie Meg Evans
30. Wind/Pinball - Haruki Murakami
31. Secrets of Paris: Paris for Beginners: An Insiders Guide - Vernon Coleman
32. The Vogue Factor - Kirstie Clements
33. The Flirt - Kathleen Tessaro
34. The Debutante - Kathleen Tessaro
35. Big Magic: Creative Living Beyond Fear - Elizabeth Gilbert
36. Magic Sometimes Happens - Margaret James